01-05-11 Welcome new club member Matthew Sorenson and his 1977 Special Edition Trans Am!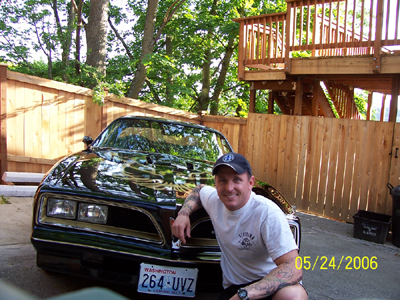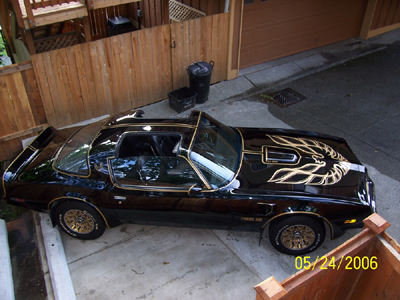 11-18-10 Welcome new club member Stan Allen and his 1980 Special Edition Turbo Trans Am!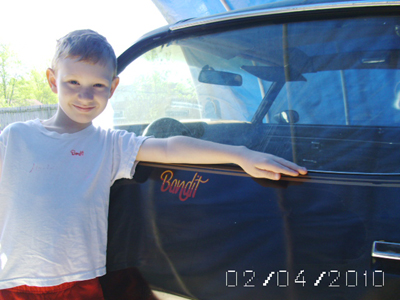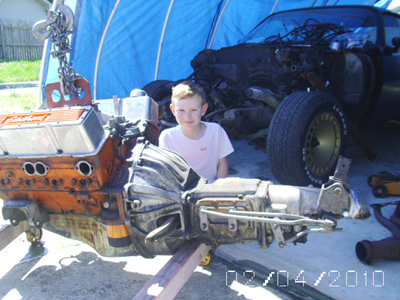 10-16-10 A possible new Pixar Bandit Trans Am for the next Cars movie?
10-10-10 A video of the new 2011 Bandit Trans Am from Scott Dupree!
08-15-10 UPDATE: Dick Jurkowsi and the "The World's Fastest Bandit", officially exceeded 200 miles per hour when it set a new land speed record at the Loring Timing Association speed trials in Limestone Maine on July 31, 2010. The car was entered as an A/GC (A= engine under 500 cid; "G"= gas; "C" = Coupe, and set the official 1.5 mile record at 200.919 mph.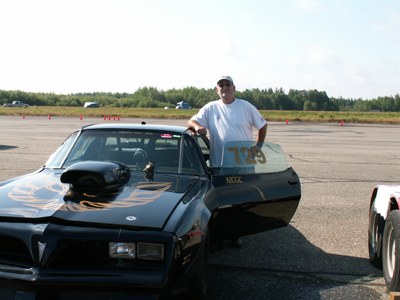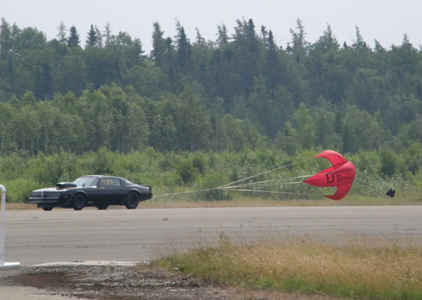 08-08-10 Welcome new club member John Spearly from State College PA! John's 76 LE has a rare tan interior!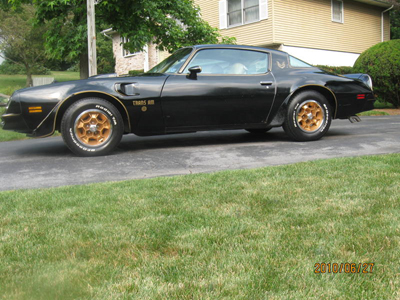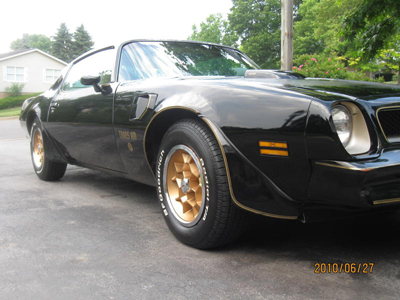 06-07-10 Welcome new club member Steven E from Florida!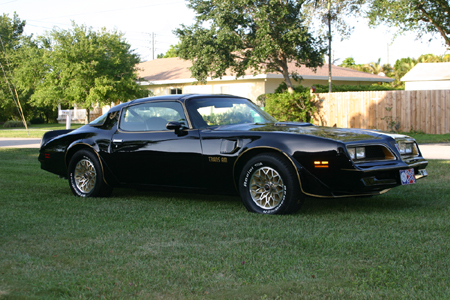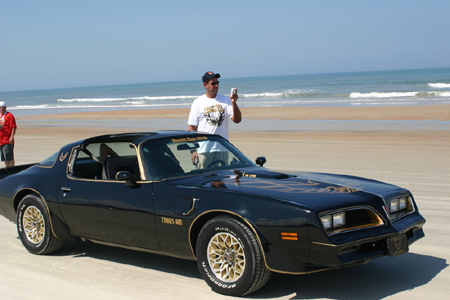 04-25-10 Welcome new club member Debbie-Jo Bennett from Wasilla Alaska, and check out her work in progress, a 1981 Bandit Trans Am! It's fresh out of the paint booth today! She also has an awesome 68 Firebird, and an 02 Trans Am to boot!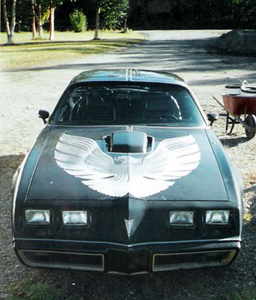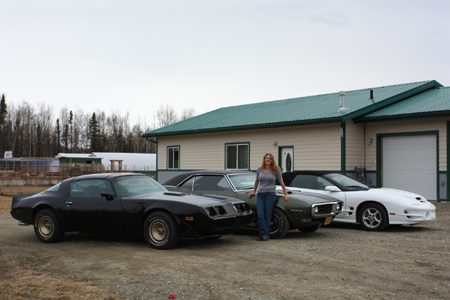 03-23-10 Welcome new club member and car restorer Tim Crowell! Tim has an awesome 77 he's owned since 95, and he's restored a bunch of other cars at his business called "The Restoration Station"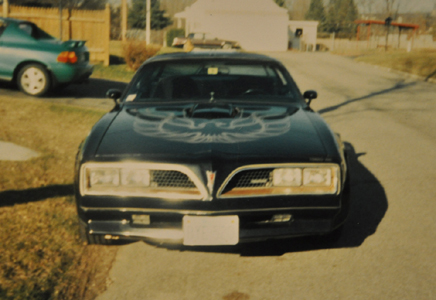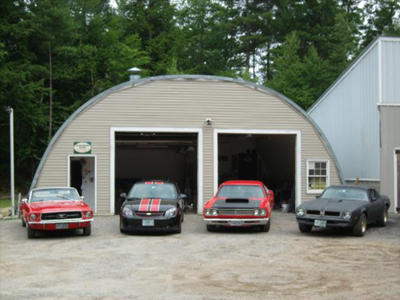 02-28-10 Check out another great Speed Demon article from Club Member Pat Smith called "The Last Trans Am Engine"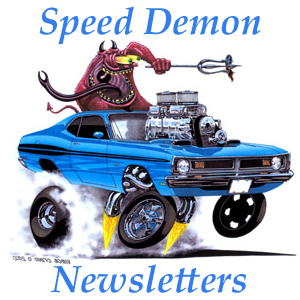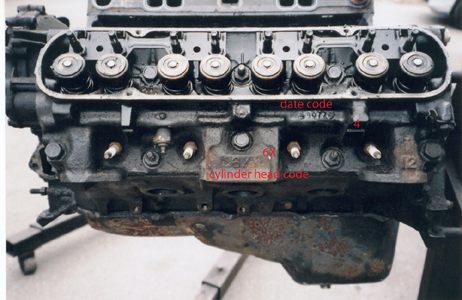 02-28-10 Check out this awesome video from 1980. It's Tanya Tucker and Bill Daily from I Dream of Jeannie on Tanya's show doing a very unique promo of the 1980 SE.
Dear George, this is the information for our 2010 New Jersey Trans Am Run!
Thank you for your help, pray for us we have a beautiful day, good health, and that this event goes off without a hitch. Below are the details.
If there are any changes, I'll let you know. Please add that we have a 50 car limit on this event.
Meet by the McDonalds at the corner of Rt 1 South and Prince St (Edison, New Jersey), which is also the 'Crossroads Plaza Shopping Mall' (no later than 2:30-3:00 P.M.), leave McDonalds by no later than 3:00 P.M.) caravan down Rt 1. North, to Rt 287 South, to Rt 9 South, right into the Howell New Jersey 'Chik-Fil-A' Parking Lot. The date is July 17, 2010. If there is inclement weather, we will try to reschedule this event.
Contact People;
Ben Deutschman- See Below:
02-16-10 Welcome new club member David Smith from Castle Rock, Colorado! David is the proud owner of a beautiful 1979 Bandit Trans Am. Even his 8 track and clock are still working!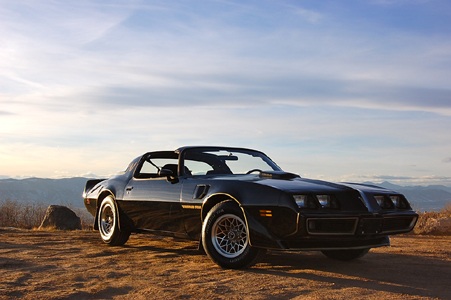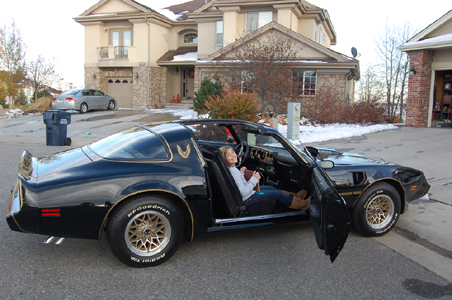 02-10-10 Welcome new club member Mike DeGiuseppe! Check out Mike's 1978 Black and Gold TA SE and his great bio! Mike is from Hawthorne, New York.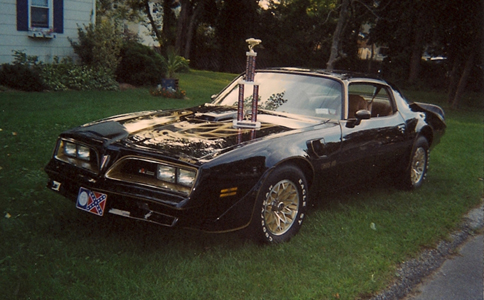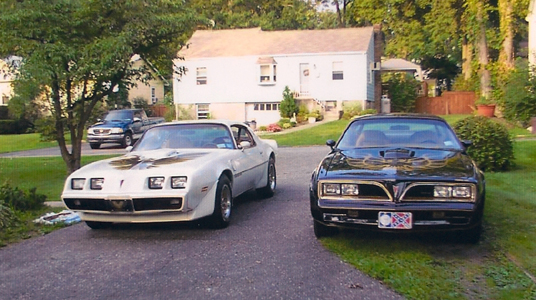 02-06-10
Bandit Club member Chuck Nagy passed away this morning at 7:00 AM.
He had been battling cancer.
This is a link to a web page where you can leave a message for his wife, or make a contribution to his family.
I met Chuck at the 2005 Trans Am Nationals, and he was the one who helped me find the gold sill plates that I put in my 76.
He had them on his T/A and they looked awesome.
Here are some videos on You Tube from the Nationals with Chuck and his Trans Am.
This is Chuck's member page.
Rest in Peace Charlie.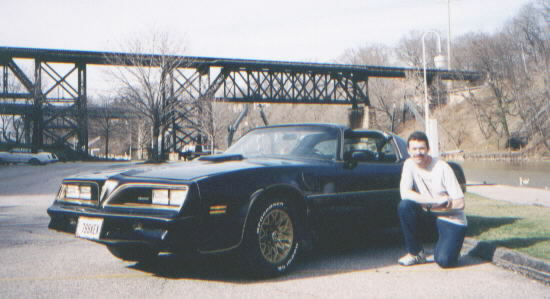 01-01-10 Welcome new club member Dennis Coffey! Dennis is the original owner of this beautiful 1977 Bandit Trans Am from Foster Rhode Island, and our first new club member of 2010!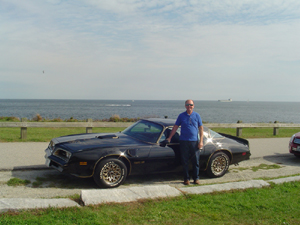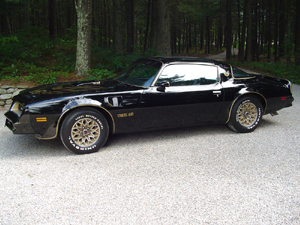 To view the previous years announcements click on these links: Announcements from 2004-2005 2005-2006 2007 2008 2009 2010 2011 2012 2013