Bo Clausen
My name is Bo Clausen, and I live in Ballerup, which is a town 10 miles from Copenhagen.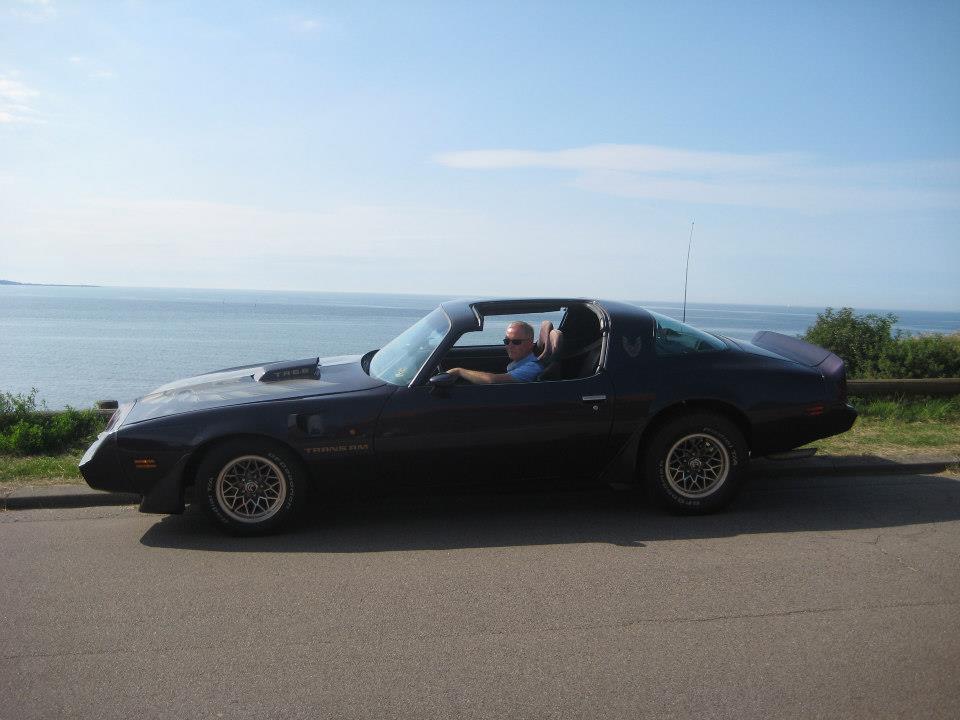 Bo sitting in his 79 Trans Am!
I work in a municipality with buying and selling real estate. I am one of the founders of the Trans Am Club Denmark. I was chairman of the club in the first several years. I am now the vice chairman.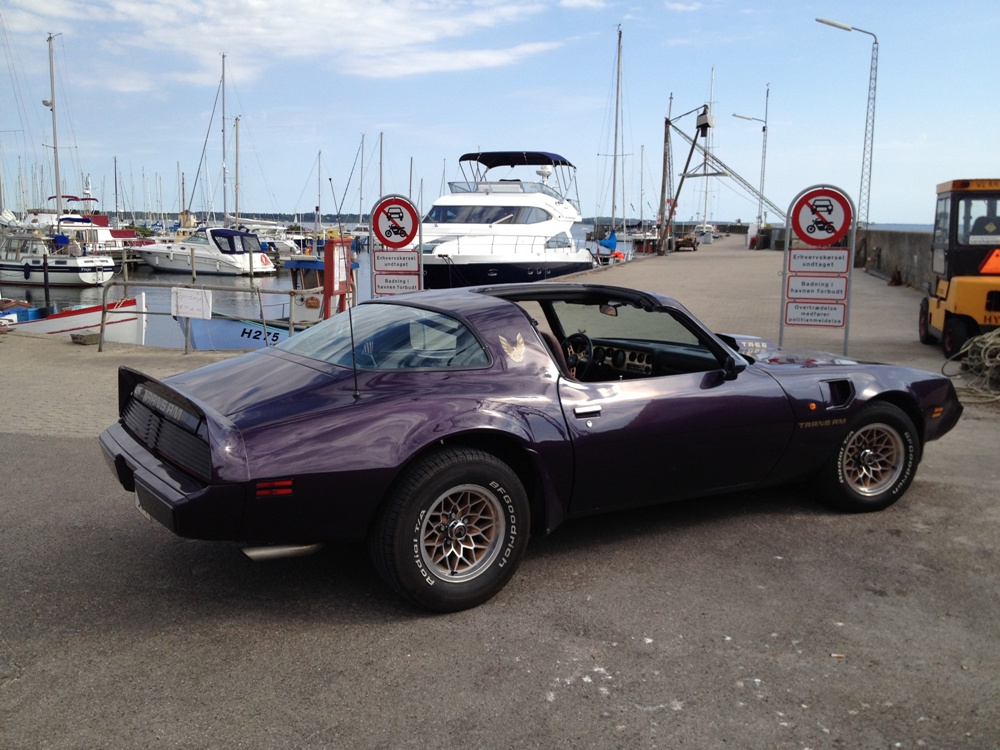 Bo's TA makes this marina look good!
Besides that I'm a member of Roskilde American Car Club, and www.dragracing.dk.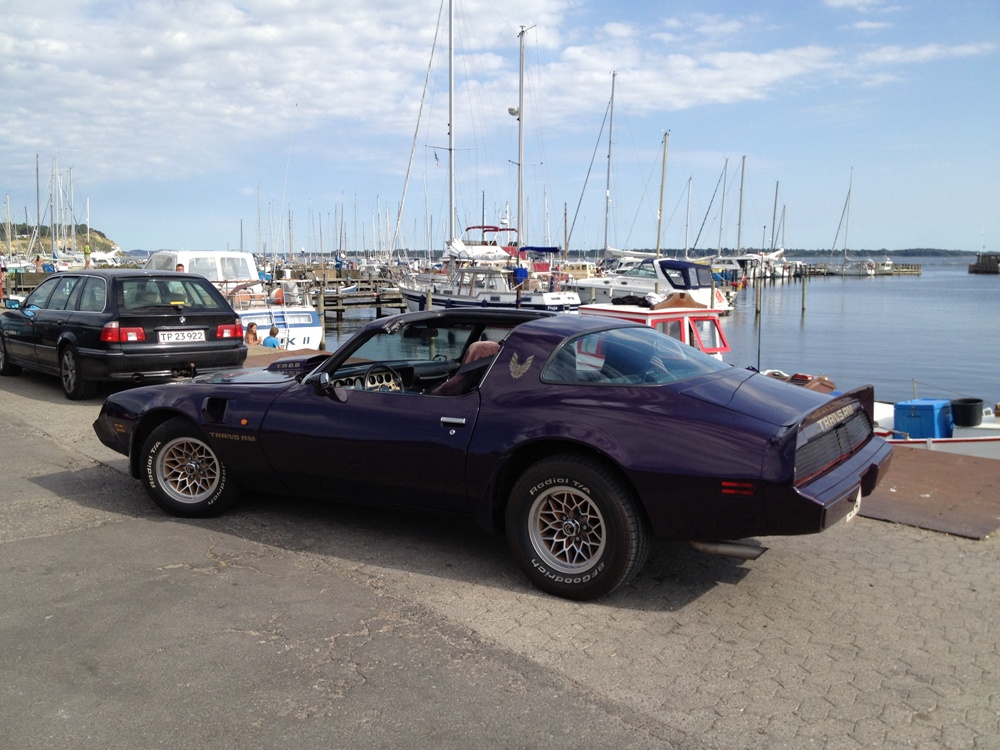 This paint is just perfect!
My car is primarily a street car, which occasionally is used for drag racing - normally 3-4 times a year. My car is a 1979 Pontiac Trans Am SE Y84. Build in Van Nyes, California.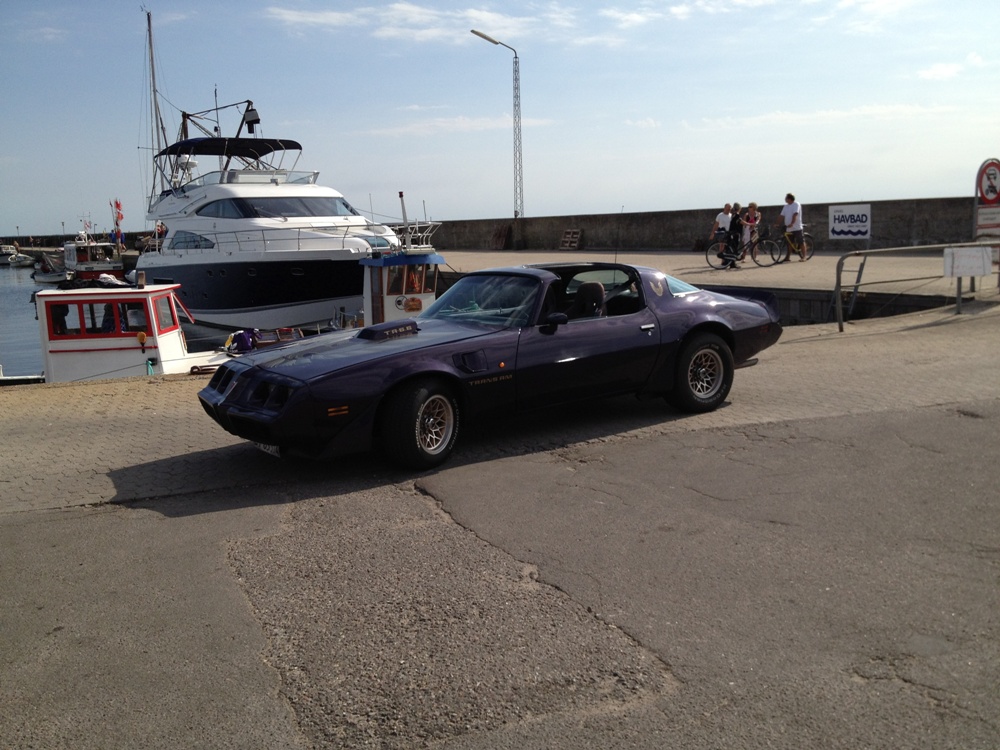 What a hot looking Trans Am!
It was originally sold to Saudi Arabia. A Sheik bought 2 Trans Am's SE to his 2 sons. One with black interior and one with tan interior.
They don't make cars like this anymore, it's like a work of art!
The one with the black interior was in 1980/81 given to a Danish engineer, who brought it to Denmark. He couldn't pay the registration fee, which is extremely high in DK, so the car stood stille for some years, where after it was sold, and the registrations fee was paid. The car have had some owners in Denmark.
I bought it in may 1995 and it has been restored during the years. I have the build sheet, which I enclose a copy of. It had the L80 engine: Olds 403 cui 4BBL and the M33 Aut. Transmission (TH350) of course.
Now it has a Pontiac 455 HO from a 1972 Trans Am. 550 hp + 150 hp NOS. I think that I have previously described the modifications on the Facebook side, but here it is:
Pontiac 455 (462 cui) HO from 1972, Edelbrock alu-heads, Edelbrock RPM-manifold (will be replaced with a Victor manifold)
Demon race-carb., K&N-airfilter, CompCam roller Xtreme Energy™, XR288HR: Cam & Lifters
Eagle crankshaft, SpeedPro flat pistons forged, Hedmann Hedders 1 7/8" with 3˝" collectors, Flowmaster American Thunder dual 2˝" exhaust
NOS 150 hp Super Power Shot, TH350 with shiftkit, B&M Quick Silver shifter
Ajustabel rear shocks QA1, KYB front shocks, Front springs: Moroso tricksprings
WS6 rims with BFG 245/60x15 in front and BFG 275/60x15 in the rear (for racing: 275/50x15 rear with BFG dragradials)
10-bolt rear with LSD - 3.08 gears
Interior: Racing front seats, Year One Bandit door panels customized with leather and embroidered Eagle.
Cheers, Bo