Chuck Stovall Jr.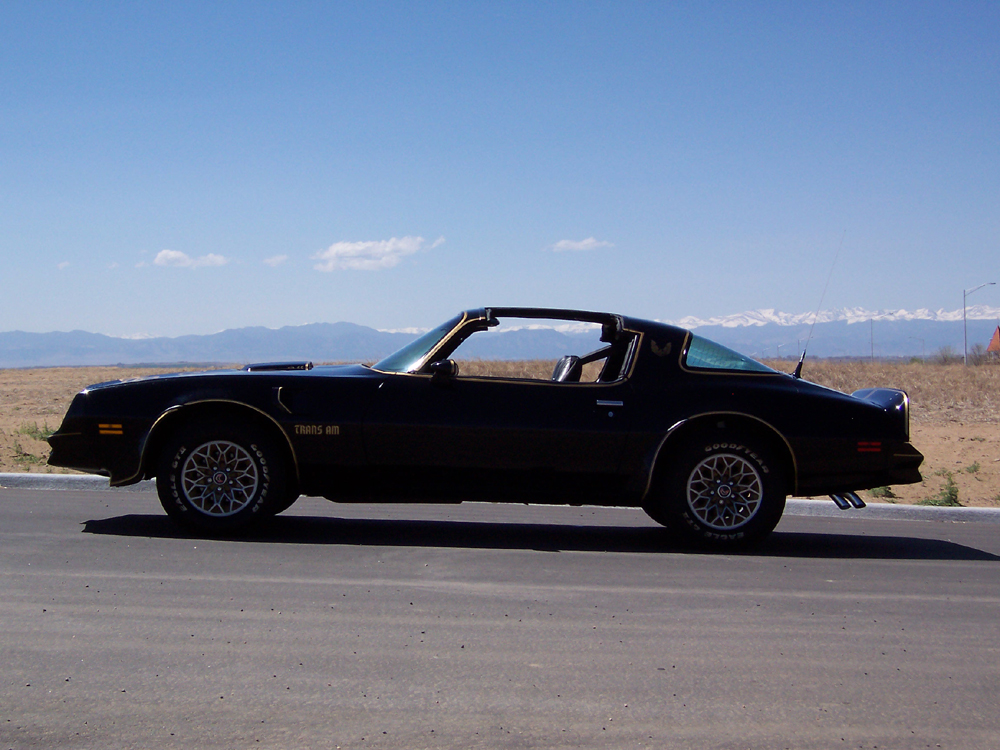 I was born and raised in Northwest Arkansas. I grew up on grits, fried everything and small block Chevy's. I was 3 years old in 77 when Smokey & The Bandit came out. I didn't see the movie but I heard and saw the Trans AMs running around town. I could not understand why my dad had to drive an old Oldsmobile when there were cool cars like those. When I was 8, we got a Satellite dish and I first viewed Smokey & the Bandit. Right there, I made a pact with my friends that someday, I would own a car just like that. I never strayed from that kid's dream.

In 1999, I purchased my Bandit from a retired Doctor in upstate New York. He was the original owner and parked the car in 1980. I was looking for a fixer upper but came across this dream car instead. The car is a 1977 SE 400 4-Speed with Hurst Hatches. It had 24,200 original miles and had been sitting in a Garage for over 20 years. Everything was original, the paint, sticker, 8-Track, interior and even the factory AC Delco plugs, wires and cap were there. I popped the trunk, and to my surprise, the original never mounted spare tire, unused air canister and T-Top bag were all still there too. I gladly paid full asking price and I have never stopped grinning since.

To get the car running, I had to replace the radiator, tires, ignition and rear leafs. After that, she purred to life and I drove it all the way to Arkansas. Bandit and I now reside in Colorado, just outside of Denver. Since buying my Bandit I have put over 7,000 miles on it. It has never seen rain nor snow and I keep the custom car cover on it even in the garage.

Hammer Down,

Chuck Stovall Jr.



---