Debbie-Jo Bennett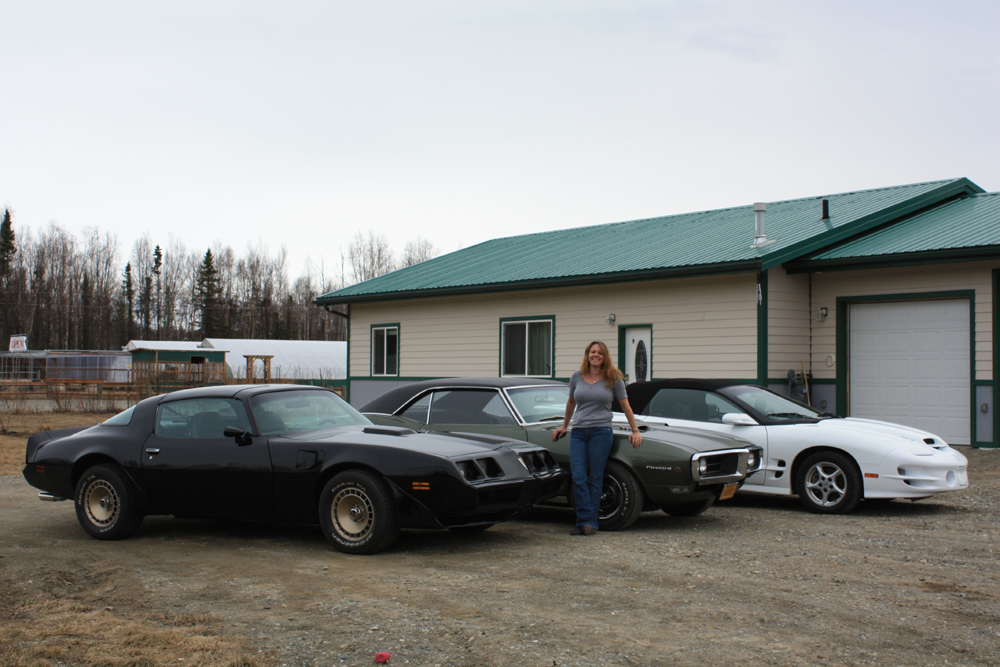 My name is Debbie-Jo Bennett and I live in Wasilla, Alaska.
In 1991 on the bulletin board of a local grocery store I found a green index card that said, "1981 Black and Gold Trans Am for Sale. 4 speed, t-tops, low miles, orig. owner. $5000.00." I took it off the board and put it in my wallet. I'm still not really sure why I did that. I loved American muscle but I wanted a new Trans Am. I was not very fond of 2nd Gen cars, they were a little before my time.
3 months later I called the number on the card and the guy still had it. I went to see it that weekend feeling pretty certain I did not want it. The instant I laid eyes on that car I knew I had to have it. The man selling the car explained that the green card was the only ad he had put up and was only selling it because his wife was making him. That statement I believed, she stood on the porch with her hands on her hips overseeing the whole transaction!
The exterior of the car was perfect, mechanically not! I paid the man and as I drove away I was shaking almost as much as the clutch pedal and the brakes when applied. It smoked a little too but I was in love. That was almost 20 years ago. I was 21 and at that time I really couldn't afford to purchase the car so the repairs came slow. It would still REALLY go but I drove it seldom.
I finally had to have the engine rebuilt in '06, restored the interior about 6 months ago, and it will be coming out of the paint shop in just a couple hours. The new graphics and pinstripes will go on next week.
While installing the new carpet I found the build sheet behind the back seat which has confirmed that it is an SE.
I now also own a 68 Firebird and an 02 Trans Am, (I'm still looking for the 3rd gen that started this all) but my 81 is by far my favorite car. I will drive it until the day I die!

---