Dennis Coffey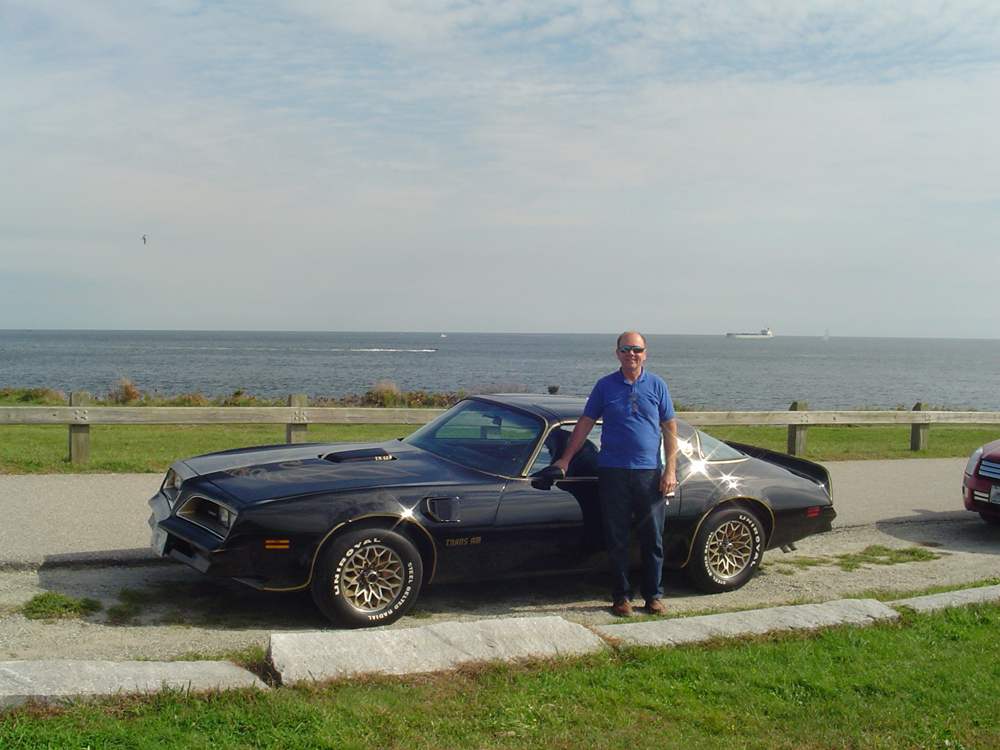 My name is Dennis Coffey, and I'm the original owner of this 1977 Trans Am S.E. I loved the look of the 1976 T/A Limited Edition, and when I saw the '77 S.E. on the cover of the August, 1976 Motor Trend, I just HAD to have one!
I ordered my car from Regine Pontiac in Providence, RI, on October 29,1976, and FINALLY took delivery on February 26,1977, 17 weeks later, although it seemed like forever. I think the reason it took so long, was because I had ordered the T-tops. After the car was built in Norwood Ohio, it was shipped to the Hurst facility to have them installed. It was then shipped to the dealer.
My Trans Am has had many miles of pavement pass beneath it during the past 32 years, including coast to coast trips in it's younger days. Although it was my daily transportation for many years, I always put it away from November to April, to avoid the salt and snow . I'd buy a "winter clunker" to carry me through the New England winters.
It currently has over 105,000 miles on it, and other than the battery and tires, it is original and un-restored. The black GM lacquer is starting to show some "patina", but it's only original once!
I and my wife (whom I was dating when I ordered it!) continue to enjoy it during the good weather months; going to cruise nights, and car shows, even picking up a trophy or two along the way!
Dennis Coffey
I

---