Don Kingsbury
My name is Dion Kingsbury and I live in Lake Charles, Louisiana.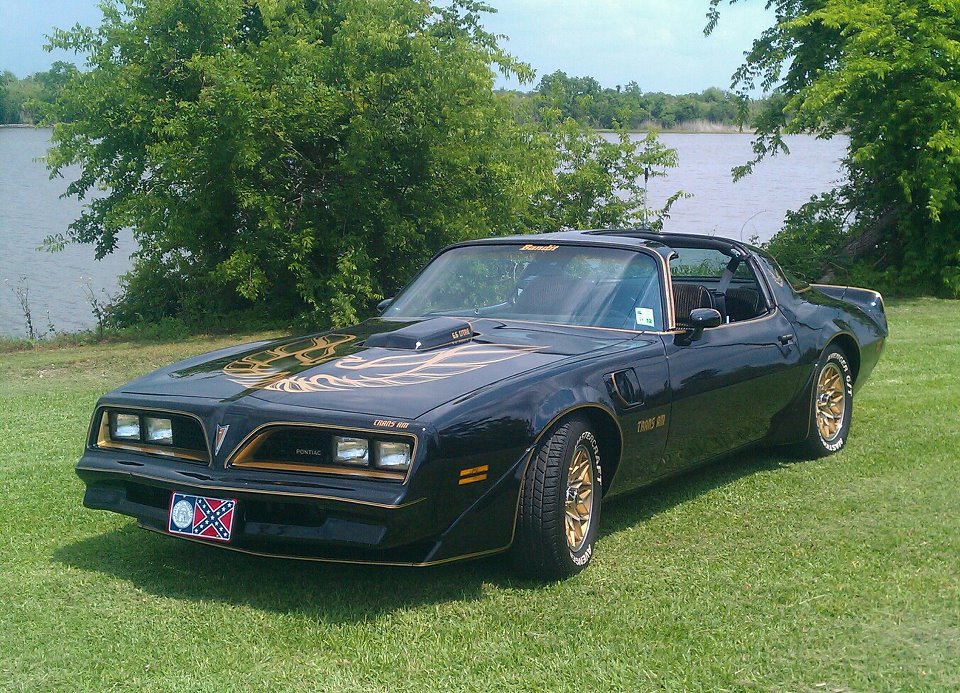 Dion's awesome 1981 Trans Am modified to look like a 77!
About me.. I worked for Northrop Grumman for 11 yrs as a aircraft painter, Painted Boeing 707 aircraft for the us air force. after being laid off due to slow work I found a job on a harbor tug as a deckhand after working my way up and going to captain school I am now a captain with my own boat and crew. this is my new life and plan to do this till I retire.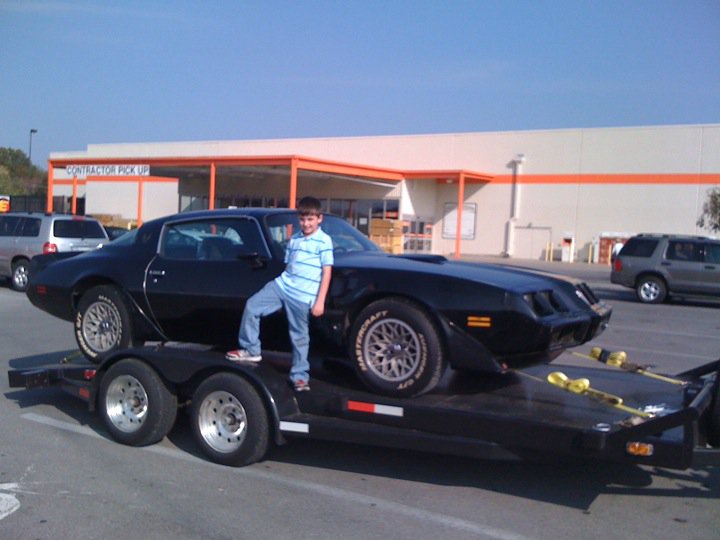 Bringing home their new project.
I have a wife Heather we been together 15 yrs.. Have 2 great kids, our son Austin 11 and our daughter Maryssa 6, Two dogs, 1 fish a tortoise, and our Trans am. she is a big part of our family. I found our Trans am on eBay by mistake. My son and I was looking for GTO's and this Trans am kept popping up on our search for a Pontiac gto. I thought to my self That's a cool car but my son wanted a gto. well we placed a bid on a gto we found. that night we got out bidded. we were sad. I kept thinking about that Black Trans am...The next morning I called the owner of the Trans am.. He told me you have to see it and hear it. so my son and I went to check this thing out..12 hrs away. This was the best trip we ever had. we loved the car bought it..then the guy tells us his son has a general lee so just had to see it. it was a dream come true for me and Austin..we brought our car home another 12 hr drive.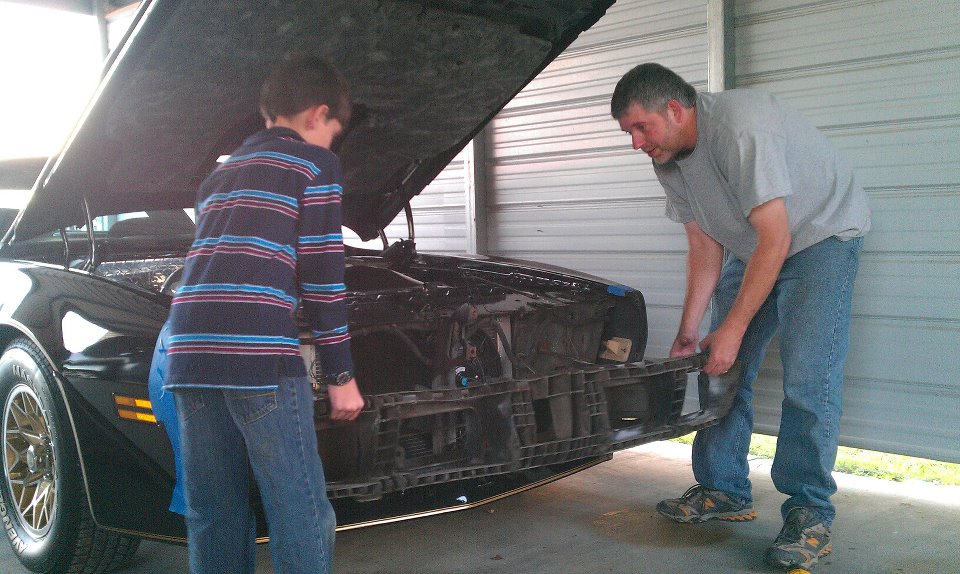 Dave and his son go to work changing the 81 front bumper to a 77.
We unloaded it and went strait to working on her. We did all the work on our own!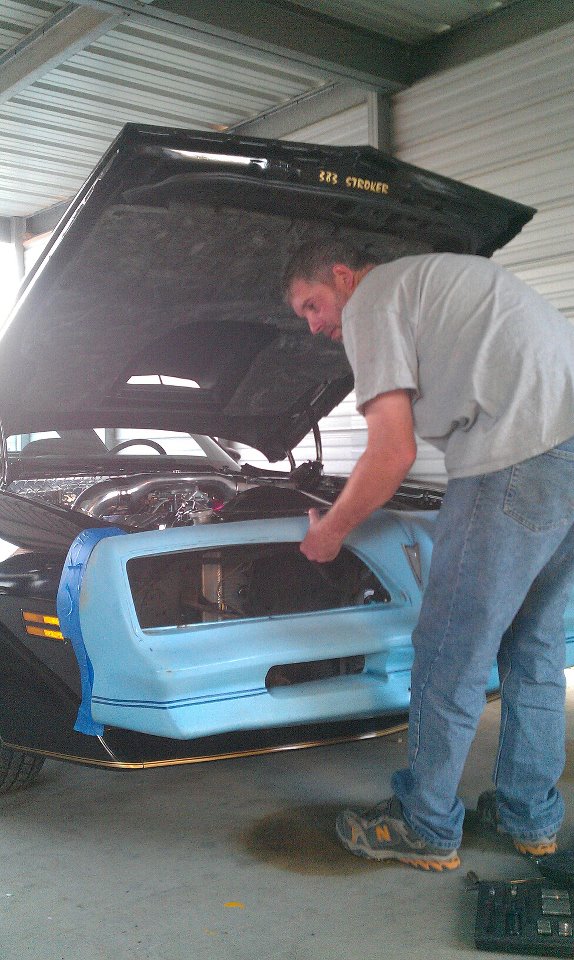 Giving the car that Smokey and the Bandit look!
The only thing I didn't do was apply the gloss black paint.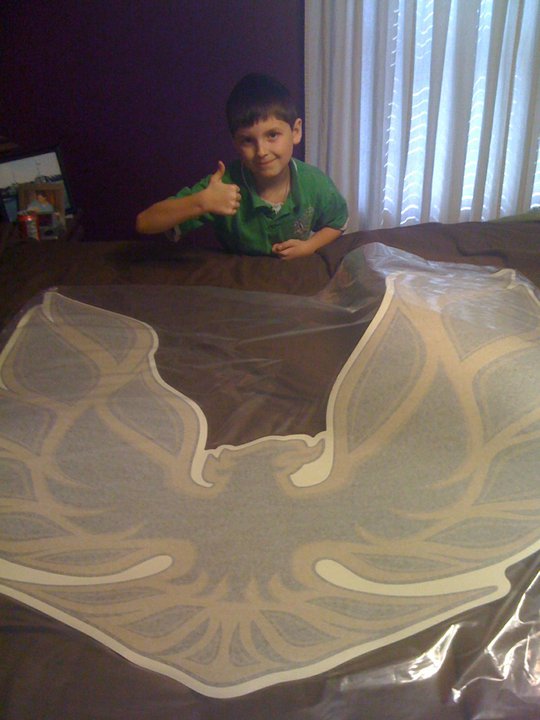 Austin giving the thumbs up on the new decal.
Our car is cared for every day, and stays in a climate control garage.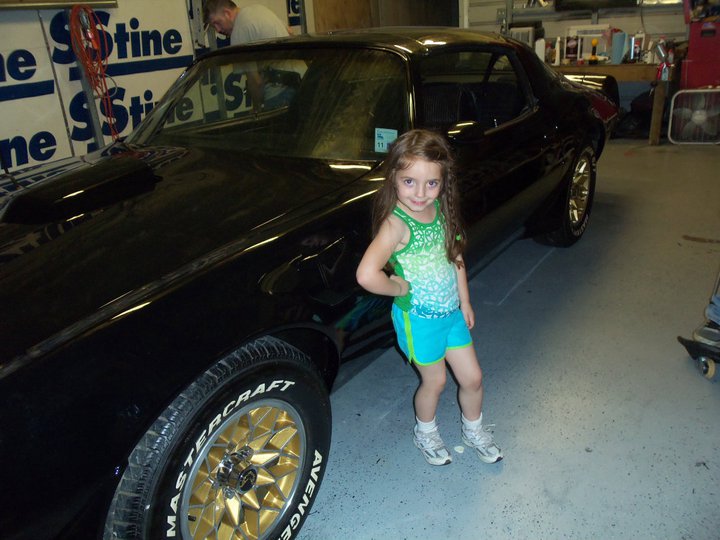 Maryssa posing in front of their beautiful TA.
I drive it everywhere, never trailer. Everything is new and she drives better than my new Chevy truck. I am a little scared to park her in the Wal-Mart parking lot. lol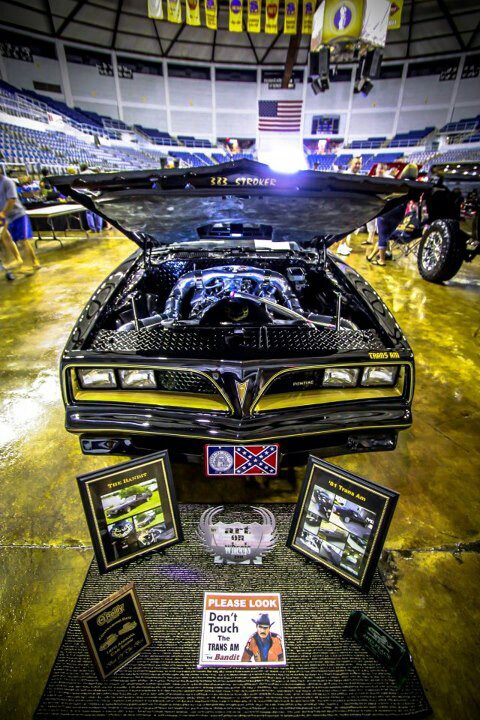 Dion's TA is always a show stopper!