Jacki "Frog" Szczublewski
My name is Jacki, and I live in Florida.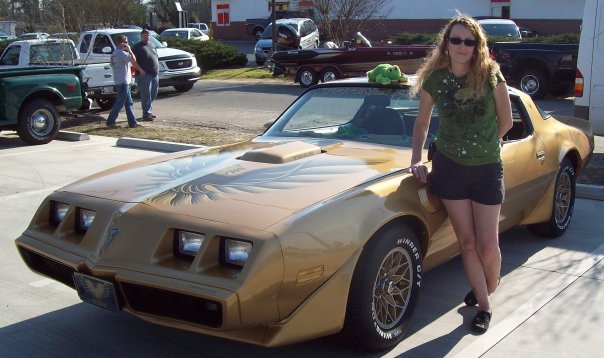 Jacki and "Predator", her gorgeous 1979 Solar Gold Trans Am!
This is my pride and joy! I had looked for years trying to find a replacement for the 1980 black Turbo Trans Am that I had to trade in. I recently learned that it was totaled when the guy's wife hit a cow with it. I finally found this one a couple of years ago and couldn't resist. I still wish I had my first one though; a black one and a gold one would look sweet in my driveway.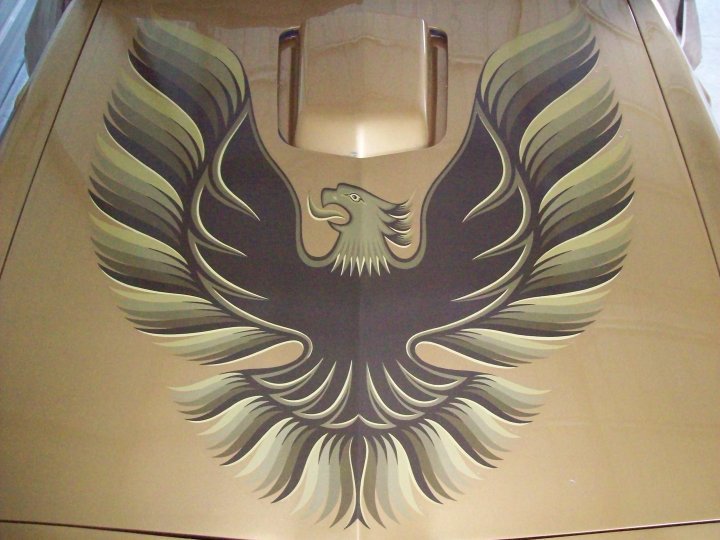 Great looking hood bird.
She is a Solar Gold 1979 Pontiac Trans Am with a camel tan interior. Previous owner changed some of the interior parts with incorrect ones, but I am in the process of restoring them.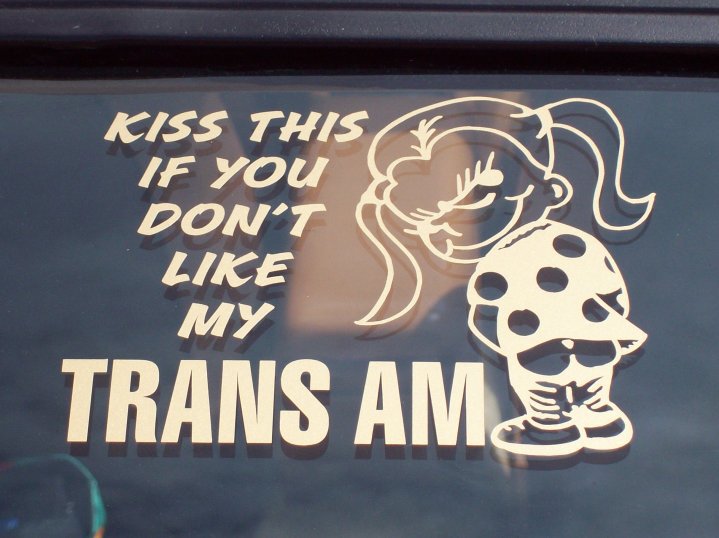 You gotta love this!
These are the Factory Options: 1979 Solar Gold Trans Am with:
Camel tan interior
Gold graphics
L37 4.9 litre (301) 4bbl V-8 engine (ordered with the smaller engine because a credit was given if you took a smaller engine because of the gas crisis then.....isn't that ironic.)
Automatic transmission
Custom air conditioning
Heavy-duty alternator
Custom-colored seat belts
Cruise control
Tilt wheel
Column-mounted dimmer switch
Rally gauges
T-tops
Rally II wheels
This information was taken directly from the build sheet and window sticker that was found in the car. The Pontiac Historical Society also backs up this information.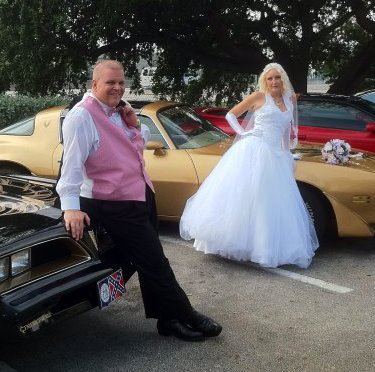 Jacki recently married David Szczublewski in what could only be called the perfect wedding. David has a 78 SE and has been a member of this club for years.
The previous owner changed the Rally II wheels with the Snowflakes. They also replaced the custom vinyl seats (because of wear) with cloth standard seats, but I will be changing them back soon.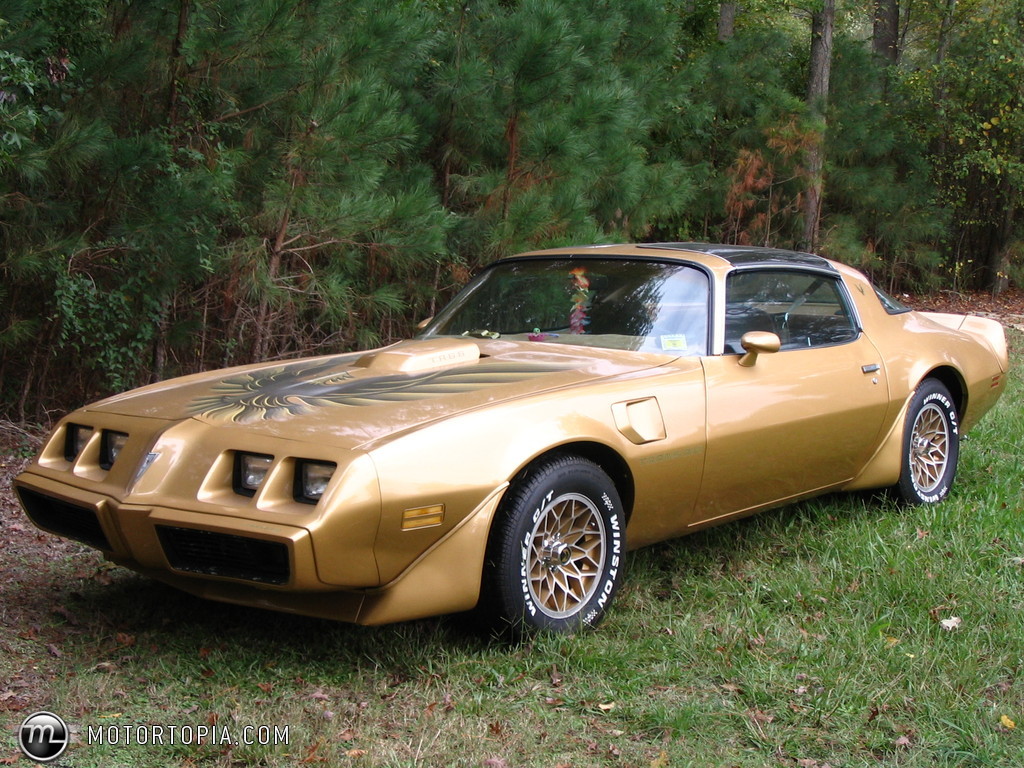 Beautifully well maintained car.
You just can't take a bad picture of my car.
Another great angle.
When David and I take our TA's out, we are a show all by ourselves!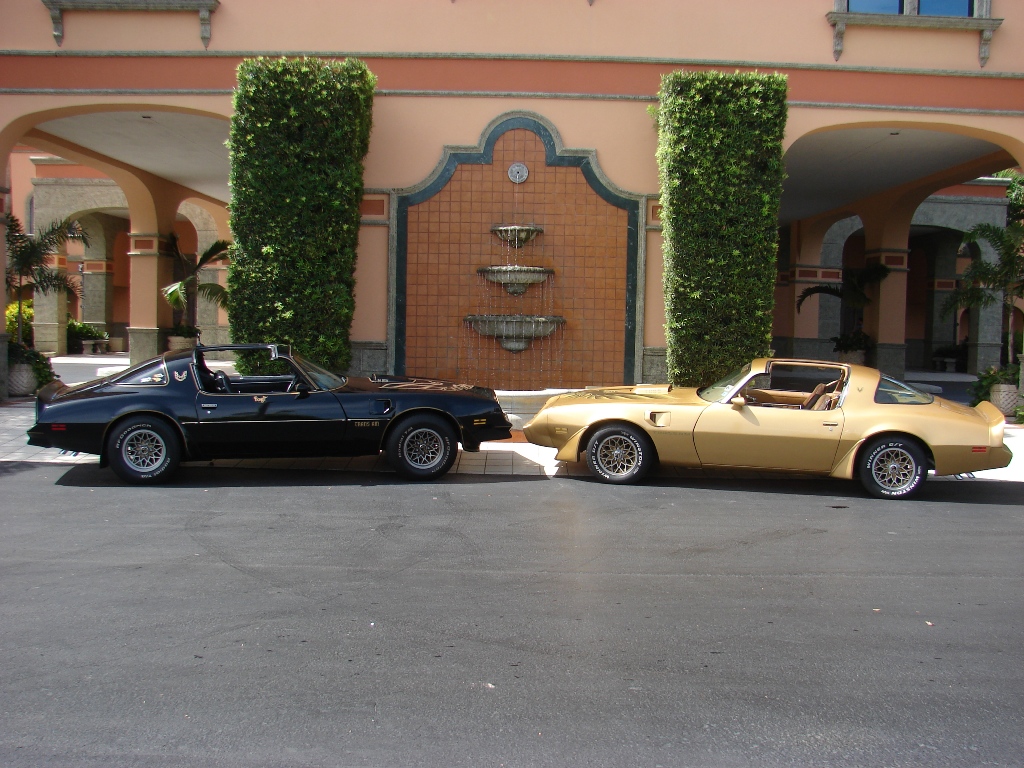 Dave and Jacki's cars parked together.