John Spearly
My name is John Spearly, and I live in State College Pennsylvania.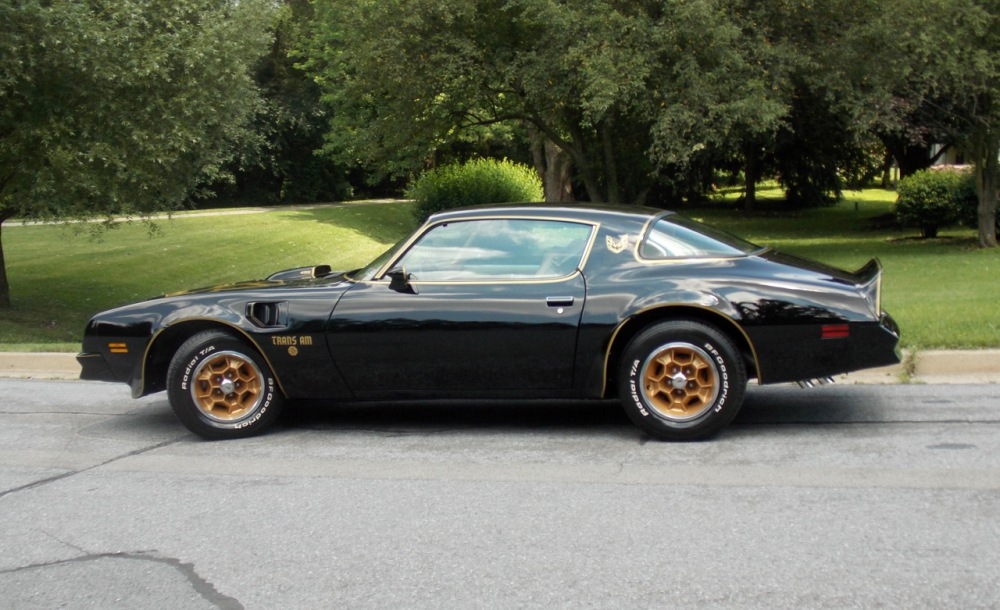 Side view of John's 1976 50th Anniversary Trans Am!
I am the very proud owner of this original, stock, recently refreshed, Pontiac Historic Services documented 1976 Pontiac 50th Anniversary Limited Edition Trans Am. This Y82 car is 1 of 1,628 produced with a 400 ci (6.6 L) V-8 engine and automatic transmission. It is even more unique with its Buckskin interior and given that it is so highly optioned. I am the second owner of the car and have been in possession of this classic since 1979. It has 77,000 original miles and is confirmed to be an all numbers matching car.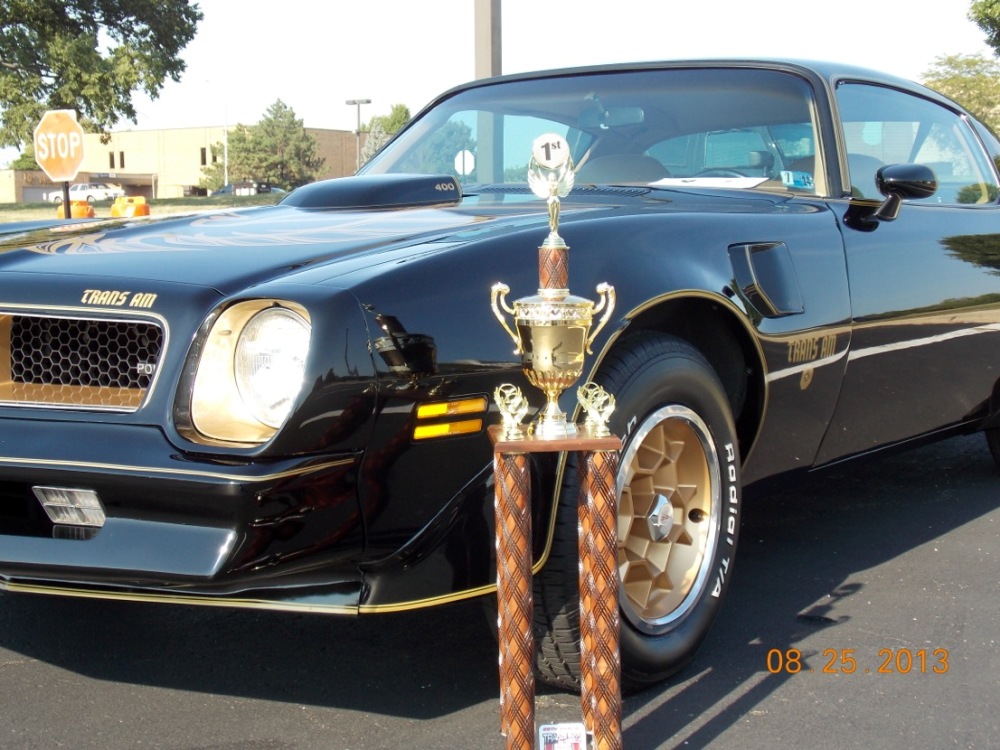 Winner!
The exterior was immaculately repainted and the interior was refreshed in the spring of 2012. The engine compartment, drive train and exhaust were expertly restored in the spring of 2013. In August of 2013, my car won 1st Place in the SE1 (Special Edition Stock) Class at the Trans Am Nationals in Dayton, Ohio.
A nice walk around the Trans Am.