Ken Roth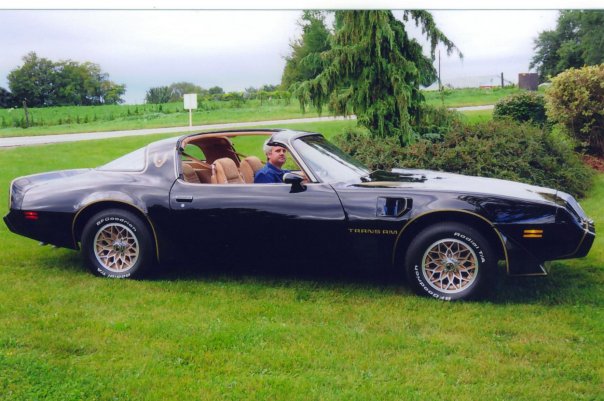 Ken in his 1980 Special Edition Trans Am.
I live in Southwestern Ontario, in a small village called Sweaburg.
In 1980 I bought my first Trans Am, a bronze 301, my favorite car ever!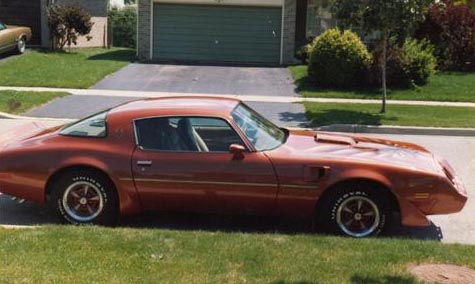 Ken's 1980 Bronze 301 Trans Am.

When Smokey and the Bandit came out in 1977, I was 17, and it made a great impression on me . I am 46 now, married for 24 years, and have two children.
A number of years ago I had a chance to buy my Bandit, and did so at a very low price, the car was an inheritance that had to be sold to an enthusiast. It is a Y82, W72, 4SP, with Black Lombardy Interior. (I have no idea how rare a combo this is.)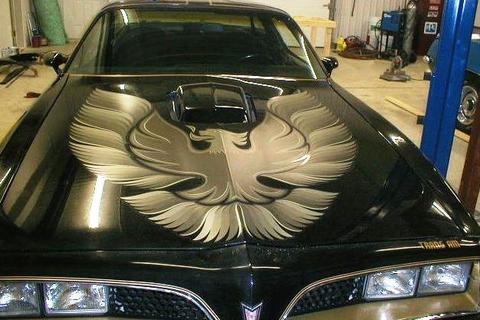 Ken's 1977, Y82, W72, 4SP, Special Edition Trans Am.
In 2006, I sold the 77. In 2008, I had a chance to get a restored a 1980 Turbo Special Edition from club member Pat Smith who writes the Speed Demon columns for the club, and I jumped on it. Now I'm back in the game!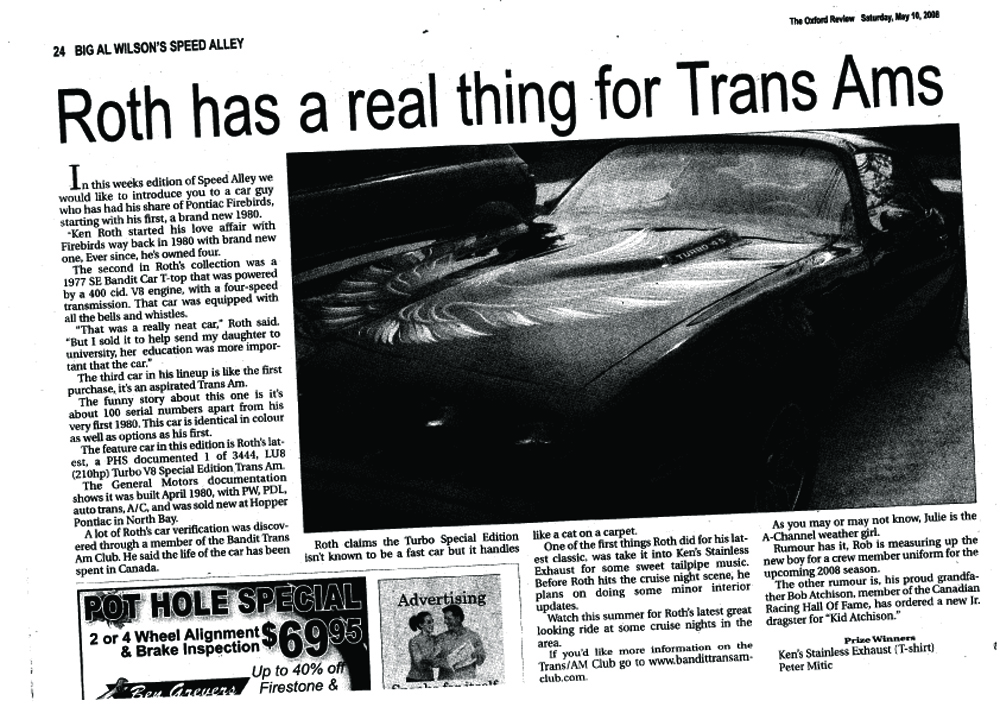 An article written about Ken's love for Trans Ams in The Oxford Review


Ken Roth