Kevin Bratcher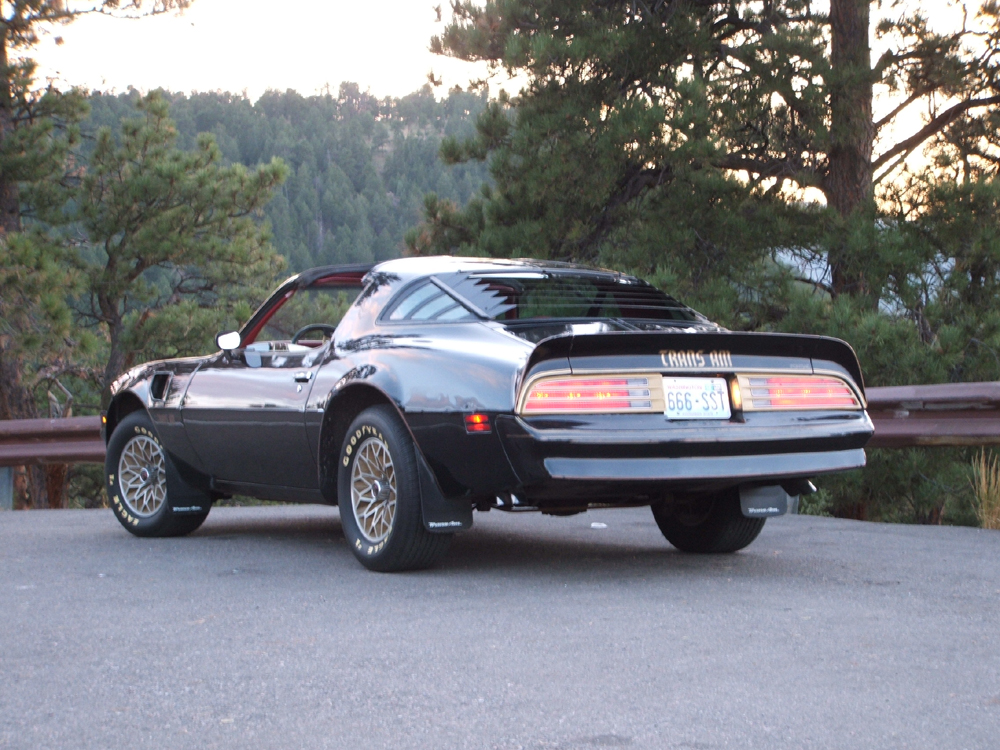 My name is Kevin Bratcher and have been a Firebird fanatic since 1976 when I purchased a 1970 firebird with a 350 2 barrel. Then I saw the August edition of Motor Trend Magazine which I still have and I was hooked! I knew from that moment on that I will eventually find my S/E. I have owned 3 1977 Trans Ams and a 1983 before I found my current love. What makes it so special is the firethorn deluxe cloth interior. I know it's not what the bandit owned but it is a very unusual and possibly rare combination. Well I have put a lot of work into the engine and suspension and working on the finishing touches- paint, decals, wheels and weather stripping. I am married and have six kids, two who still live with me, 14 and 17 year old sons who are drooling at the chance to take this SE and rule the road. Ever since I rebuilt the engine, which looks stock but has some inside goodies, it screams bloody murder when I open that four barrel and my wife just hides her eyes on the highway when I get an open stretch and push that speedometer needle an inch past 100mph - what do I think-I say 120-saweeeeet! You all know the feeling- keep the faith and put the petal to metal!!!!
Thank you ,
Kevin Bratcher
"This is the Firethorn red interior of my Trans Am, and it's still perfect!"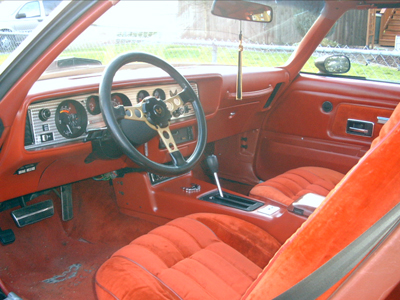 Above is a video of my Trans Am being used in a movie shoot!
This is a video taken at the Golden Super Cruise in Golden Colorado. It's a walk around of my Trans Am and it's features.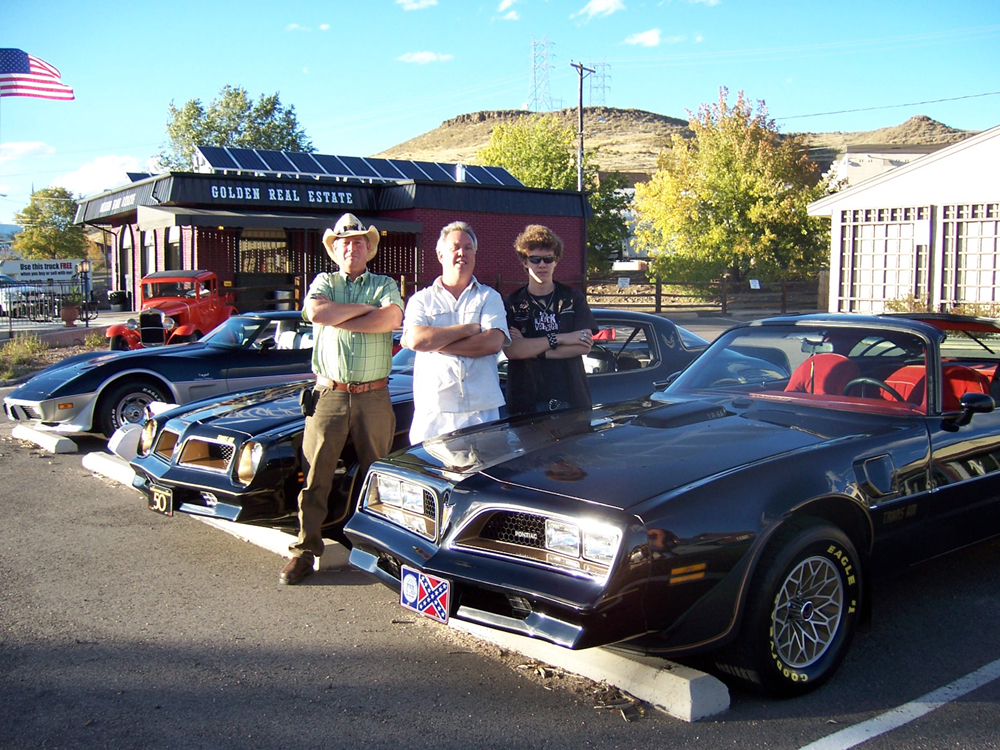 "Kevin moved to Lakewood, Colorado just down the street from us, and we have become the best of friends! This is us at the Golden Super Cruise in 2007. That's me on the left, Kevin in the middle, and his son Blake on the right. His 77 is the first car, my 76 in the middle, and Kevin's 76 Corvette is behind that. George"