Louis Ferreira
My name is Lou Ferreira, and I live in Jacksonville, Florida.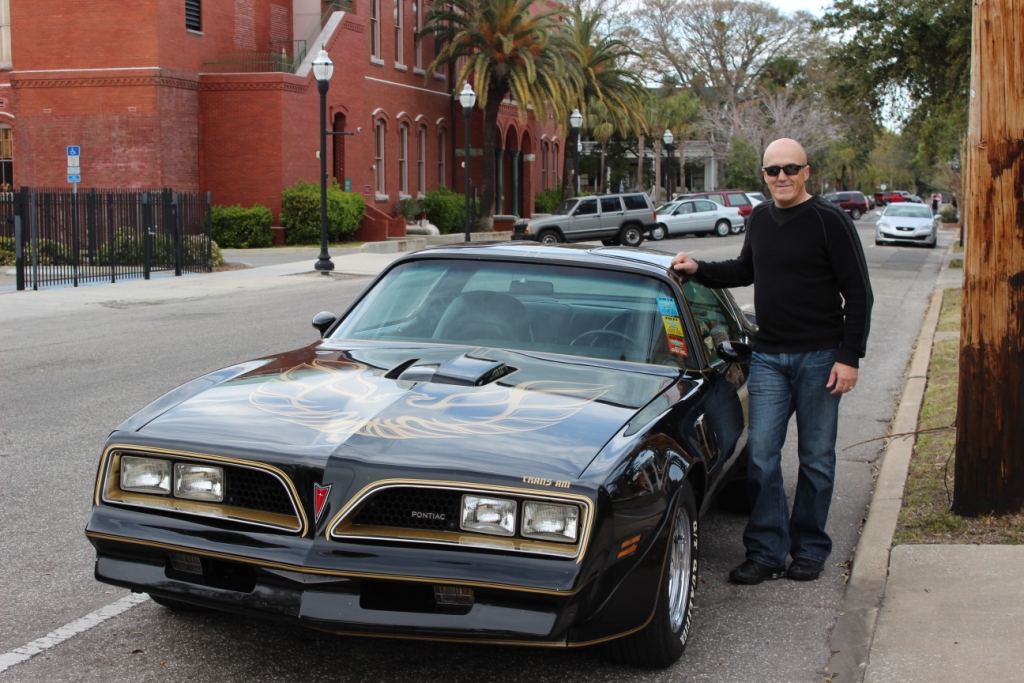 Lou and his gorgeous 1977 Special Edition Trans Am!
I saw my first Trans Am in 1976. For itís time, it was like no other car on the road. The car had no chrome bumpers and the body lines were incredible. Then I saw the bird on the hood, the shaker, spoilers and t-tops. I was hooked. I immediately knew this was the car I would buy when I got old enough to drive.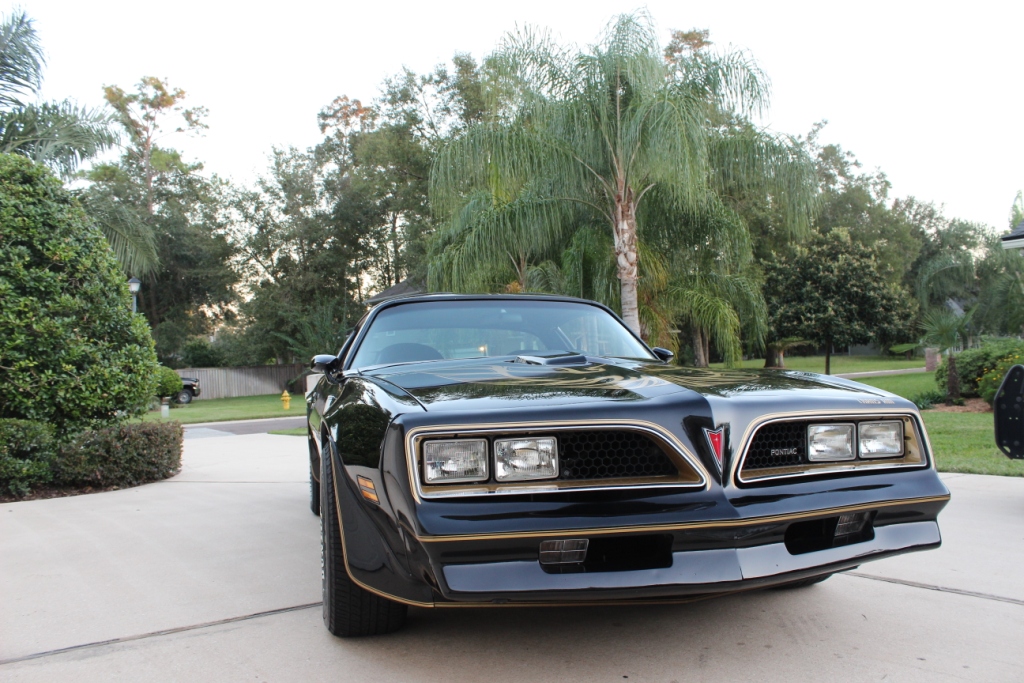 You can almost see Burt and Sally in the back ground!
I remember telling my friends about the ďTrans AmĒ I had seen, but at the time most of my friends had never heard of a Trans Am. Then came the release of Smokey and the Bandit. Suddenly everyone heard of a Trans Am, and everyone wanted to own my dream car!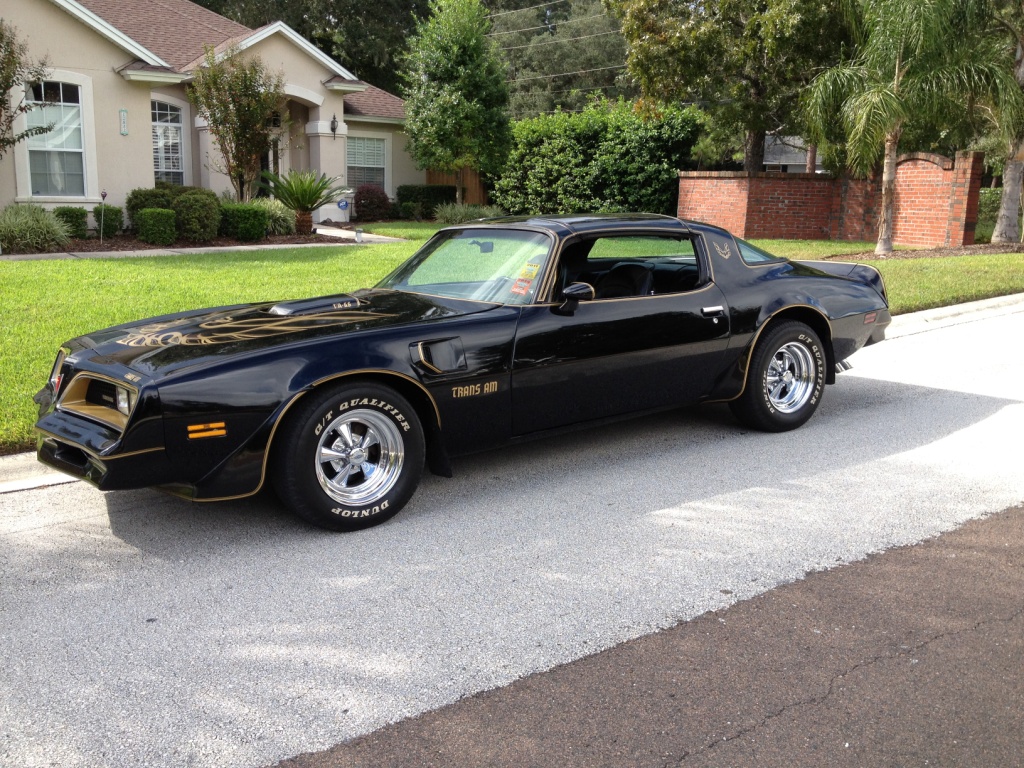 What a profile!
Once I started working, I began saving for my dream car. I wanted the Y82 black and gold special edition, and in 1982 I found my dream car for sale by the original owner in Middletown, CT. My dad went with me to look at the car since I knew nothing about negotiating a price. This car was loaded. It had everything I wanted including the special edition package (Y82), T/A 6.6 engine (W72), 4 speed manual transmission (M21), Hurst t-tops, power everything, air conditioning, deluxe interior and 8 track player (U57). My dad hit it off with the owner of the vehicle and after 3 pots of coffee (no joke), the car was mine.
Engineering genius!
Driving home I was immediately the center of attention. I could see people pointing at the car whenever I came to a stoplight. It just proves that when a car company has a good design, people will notice.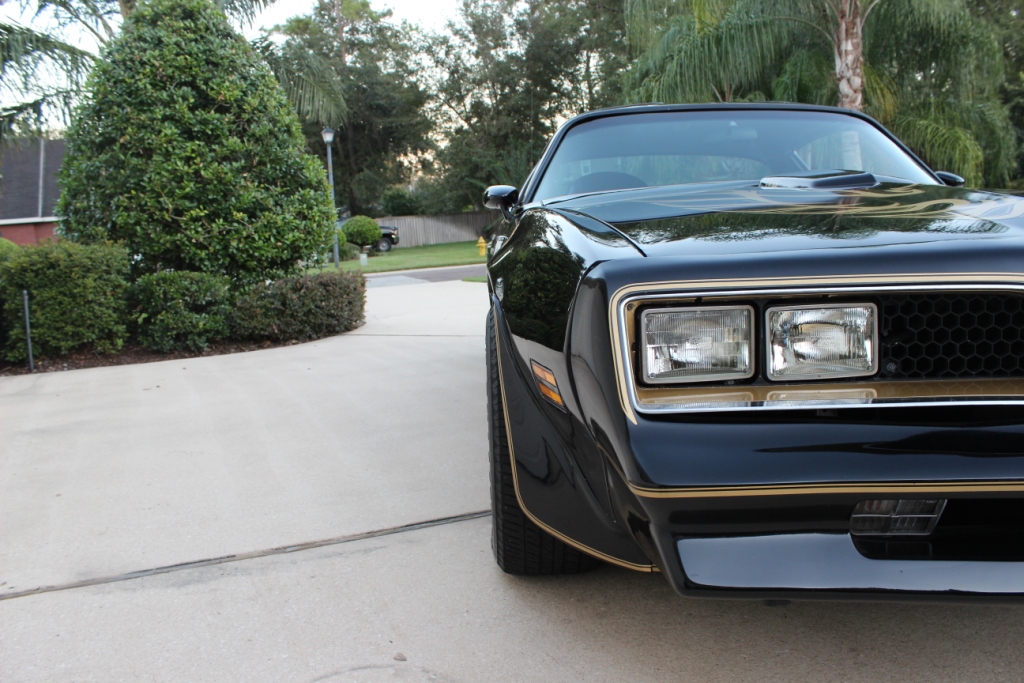 A finish like glass!!
I have quite a history with my Trans Am. I drove the car as a daily driver for several years but always kept it garaged. My wife Nancy and I dated in this car, and today we still enjoy riding in our old friend. Our Trans Am has become sort of a family member to us.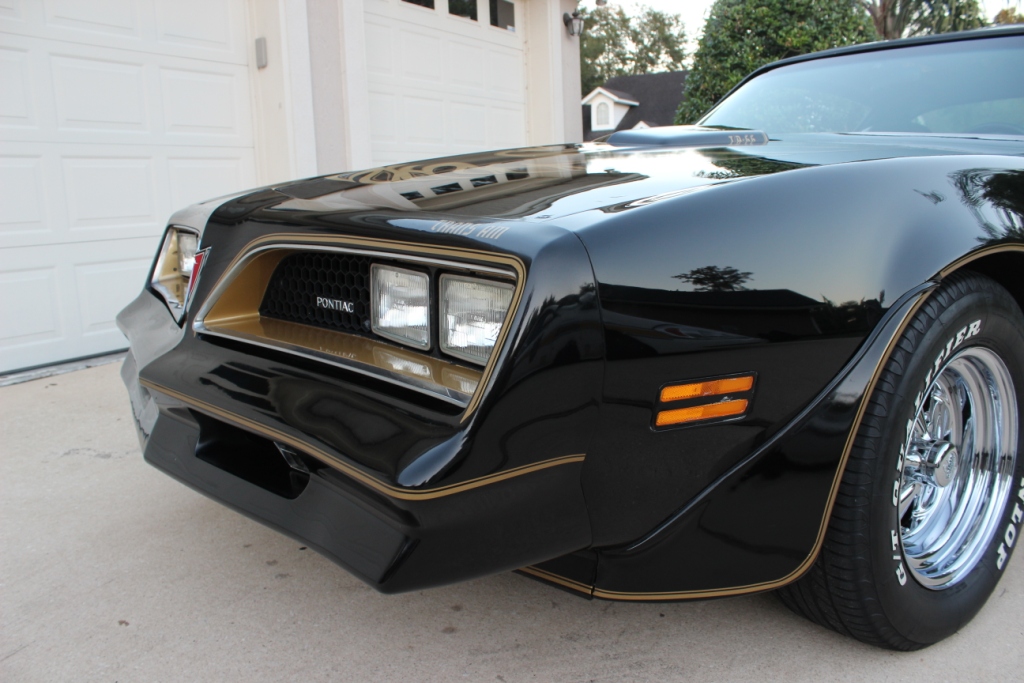 A perfect 10!
We moved to Florida in 2005 and only recently started to take the car to cruise nights and car shows. We enjoy seeing people react to the car. Itís usually the same story over and over, and it never gets old to us. Someone will see the car from a distance and suddenly start grinning as they make their way over to the car. They begin telling stories of how they had a similar car or friend of theirs had the car. I can always see the happiness in their faces as they recall their memories of good times.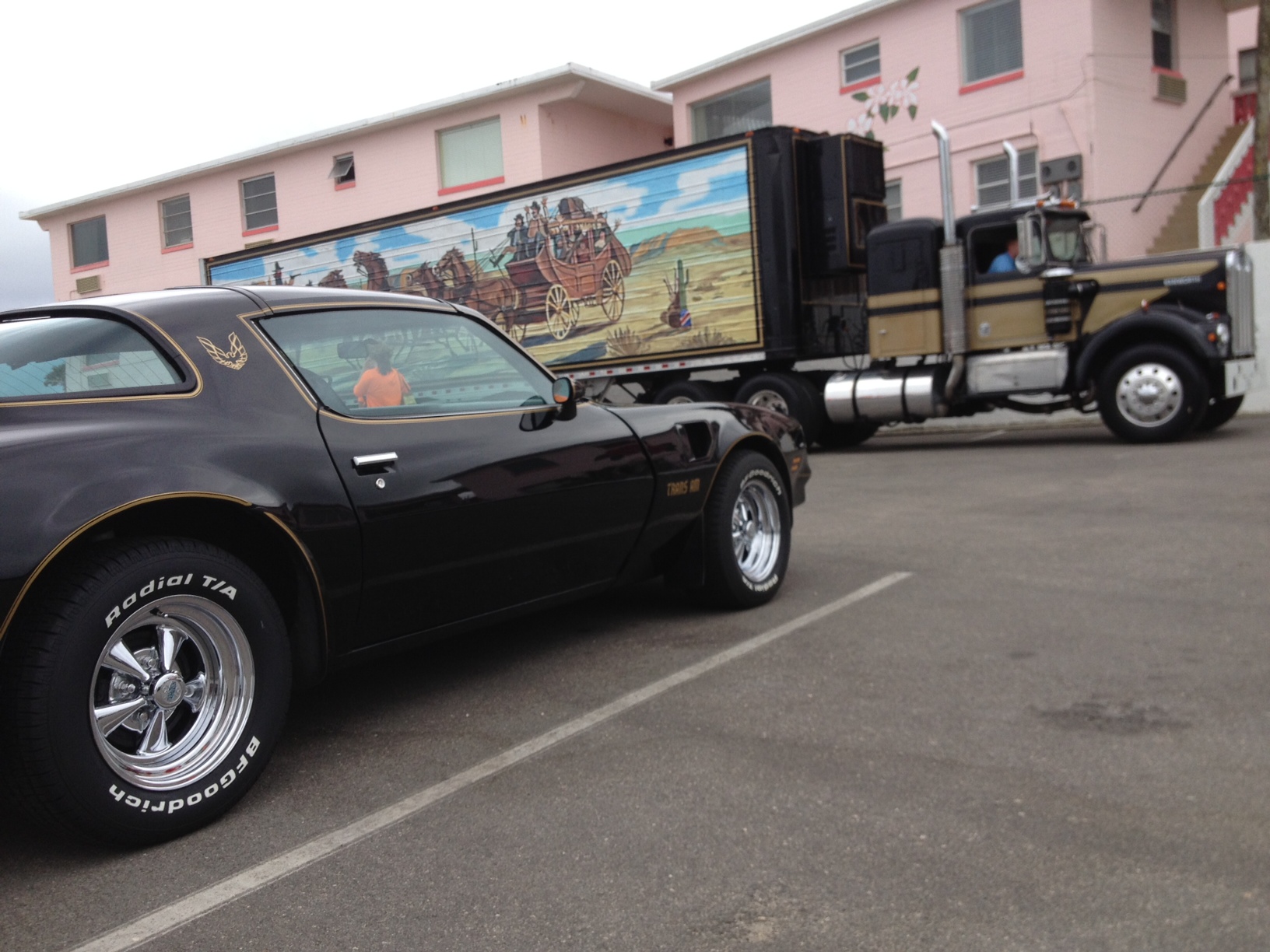 Right at home!
I have the original snowflake wheels, but I have always preferred the look of the Cragar S/S rims. Just a personal choice I guess. We look forward to many more happy years of driving our old friend.