Mitch Alexander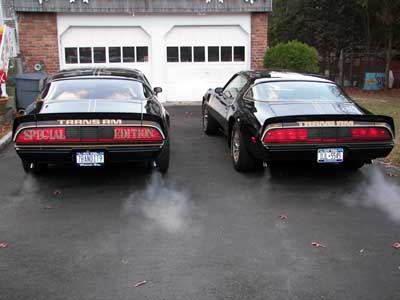 Mitch Alexander got started with Bandit Trans Am's in 1980 when he purchased a 1979 Y84 WS6 T/A that was less than a year old. He owned that T/A until March of 1987 when he sold it to a friend with the promise that it would be sold back when this friend tired of it. The friend sold the car for a hefty profit 3 weeks later. Eighteen years and many cars later - 1986 Plymouth Conquest TSi, 1990 and 1991 T-Bird SuperCoupe, 1994 Taurus SHO, 1996 Continental, 1998 Navigator, 2001 Continental, 2002 Continental, 2004 Jaguar X-Type, and 2005 Cadillac STS V8 AWD. Certainly some nice cars, but something was missing…… that nice sleek, fast, powerful, rumbling Black Bandit Trans Am.
In 2004, Mitch started searching for his original 1979 Bandit. Some of his buddies on the local police force looked but were unable to trace what happened to this Trans Am. In October of 2005, he was told that the car must've been totaled or moved out of the country because it wasn't showing up on the police computer system. A bit depressed, Mitch checked eBay and saw a 1979 Y84 with the tan hobnail interior and Olds 403 motor – almost identical to the original Bandit. With one click of the Buy-it-now button, followed by FEDEX Critical Care delivering this look-alike T/A, Mitch was back in the Trans Am game. After a few thousand dollars of parts and some hard work, and this T/A is starting to take shape.
Mitch and his wife Marie loved their original Bandit and could not stop talking about it, even though they had another one sitting in their driveway. He decided to look online about hiring a service that locates classic cars by VIN number. He hired an online detective agency for $45 to find the missing Bandit. After a few days, an email arrived listing the current owner and his address and telephone number. Strangely enough, the car was located in the same county and only about an hour away. Mitch contacted the owner and after a few days of consideration, the owner agrees to sell the lost Bandit back to Mitch and Marie.
Now, Mitch has two 1979 Black Bandit T/A's with deluxe hobnail interior, automatic transmission, 403 Olds engine, A/C, and rear window defroster. The lost car also has the WS6 package, cruise control, intermittent wipers, and the factory power antenna option. Mitch plans on restoring both cars. The WS6 model with 73K miles will receive a full restoration, while the non-WS6 Bandit with 29K miles will get a paint job, interior work, and some minor mechanical updating.
Mitch is an engineering manager for the largest independent manufacturer of high-voltage power modules, where he is responsible for all digital and software design. He is also a faculty member at Walden University where he teaches graduate courses in software engineering and project management. Mitch also serves on the curriculum and academic policy committee and the academic advisory council that advises the university president. He is also writing a book on embedded computer system design, performing research on how open source software affects homeland security, and writing technical articles for industry journals.
Mitch, Marie, their daughter Elizabeth, 2 Siberian huskies, a Pug, a Puggle, 3 cats, 1 Parrot, and a 72 gallon freshwater fish tank all live on Long Island, New York's beautiful north shore.
Pretty Awesome Mitch...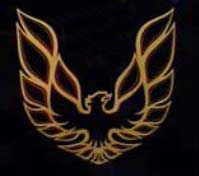 ---