Speed Demon News: My Favorite Mistake
By: Patrick Smith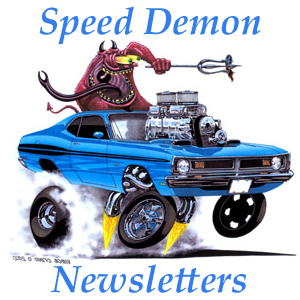 (Popular Cars and what they say about their owners—Trans Am " I carry a switchblade in my sock.")
Taken from a newspaper article on cars.
It's been awhile since I've had new stuff to write about Trans Ams. I sold my 1980 SE a few years ago to bandit enthusiast, Ken Roth. I'd purchased a 1972 Pontiac GTO hardtop when the car market went flat during
that horrible financial meltdown in 2007. I always wanted to try a GM A- body from the glory years to see what the big deal was all about. I enjoy it but missed the Trans Am.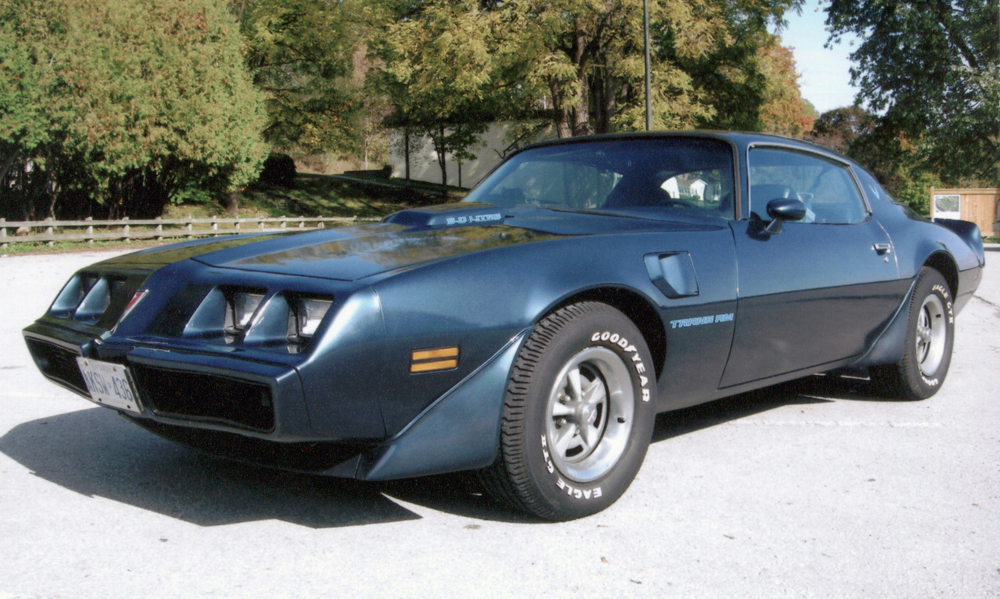 This is what I picked up for seven grand, a 19 year storage queen in dark metallic blue.
Long term readers of Speed Demon recall my articles on buying Trans Ams. Although geared to SE models, the basics apply to any F body. My short list was kind of strange-- I'd decided; (1) hard top cars only. I love the sexy looks of the hatch panels but the last four years have been brutal for sun. I also wanted to try hardtops for better handling. If you want solid cornering you're wise to eliminate any chassis flexing. T tops obviously don't help in that regard. I briefly considered adding a WS6 package to the list but decided against it as every shop I've worked at thinks they should charge Corvette prices for WS6 parts. (2) it must be bone stock from the factory. I'm sure this will raise eyebrows. Simply put stock cars tend to be very complete and well cared for. It means very little parts chasing and a decent chance to grab a few awards at car shows. I thought I'd give that a whirl next year. (3) I decided no power windows this time. I don't like the Firebird habit of routing heavy current right into the car up to the console switch. Heck they used relays, why didn't they put them so that the wires don't fry like bacon inside the car? It seems they only used relays to keep the heavy load off the ignition circuit. They changed this system in 1981 but I didn't know that when I was shopping.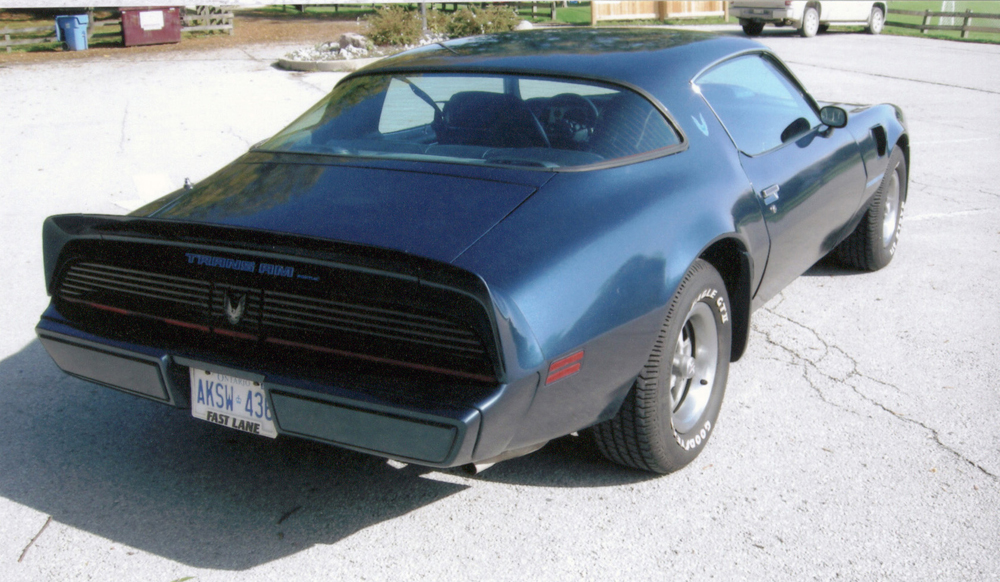 Only 1981 Trans Ams had the eagle on the fuel door and small, two tone lettering.
One Friday afternoon I found a neat ad for a 1981 Trans Am for sale nearby. All it said was "1981 Trans Am all original, don't want to sell but have to." His phone number and two pics were all that was left. I called after thinking about it all day. He agreed to meet me next morning in Burlington. I went down there in the light rain wondering what kind of mess I'd be looking at. Usually Trans Ams in the seven thousand dollar range need work. It either has good paint and body and a worn out interior or engine. The other combinations would be bad interior with good body or great drive train and interior and rusted out body. Any way you cut it, a seven grand TA will usually swallow three thousand or more in work to make it nice. My 1980 SE cost two grand and it took over seven to make it presentable.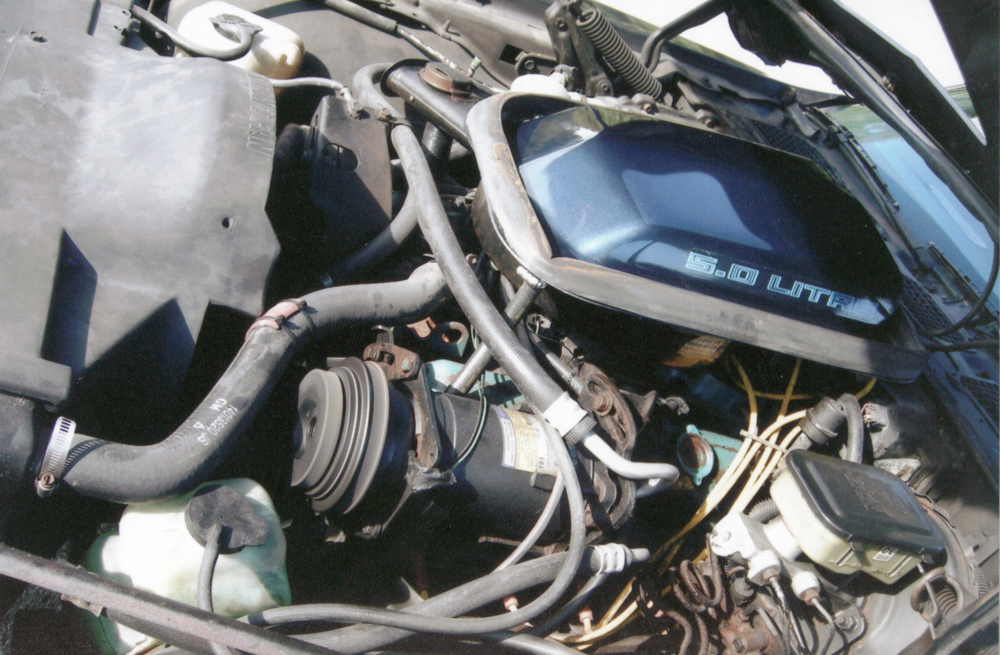 Original 305 four barrel engine with a/c runs like its brand new.
I saw it up close and it was beautiful. I met the owner and he let me test drive the car. It started up instantly, idled great, moved out smoothly. It wasn't a rocket ship with a 305 Chevy under the hood but it ran perfectly. Everything worked including the clock and a/c. I went indoors to see what bills he had on the car. A file three feet thick appeared and it became obvious the first and second owners were fanatical about maintenance. Every scrap of paper from purchase order to the last oil change was present. The build sheet, sales receipt, service records, all that stuff was there. It has enough paperwork to justify the national debt. The car sat from 1992 to 2009 in storage when the owner's son lost interest. The seller bought it from him and spent eight grand freshening it up and then he lost his job.
The car was ordered with Dark Blue Metallic paint, 305 Chevy four barrel, automatic transmission, a/c, custom interior, acoustic insulation, rally II wheels, custom seat belts, blue doeskin vinyl interior, tinted glass, rust proofing, rear window defroster, lamp group, floor mats and chrome roof and window trim. No hood bird, no radio and no positraction axle was ordered and it's a hardtop. The bill on this car in 1980 was $11,078. My 1980 SE was over $13,000.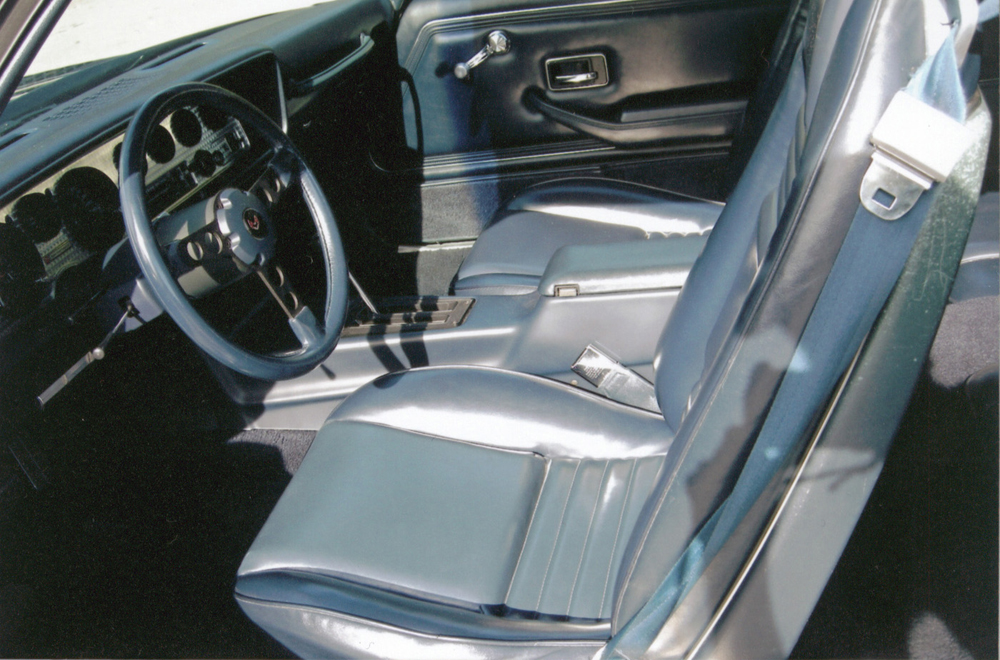 Dark blue interior was early 1981 only option. As blue dashes and consoles ran out, Pontiac switched to black or tan only and changed the Dark Blue Metallic Paint mix to Navy Blue. Same paint code, so check your paint mix formula before you order.
It turns out this shade of blue is very popular on Trans Ams and has a cult following, especially the 1979 version called Nocturne Blue. I wonder if the paint mix is different in '79 as it seems those cars have a green highlight in the paint that doesn't appear in 1980 and 1981 models. I noticed the paint manufacturer's number is different from 1979 and 1980. Any paint experts out there to shed some light on the mystery? Anyway, it appears I'm involved with Trans Ams once more and when the GTO sells, I might indulge in another one of my favorite mistakes. There's a nice black 1976 four speed hiding a few miles away…
This shows a desirable Nocturne Blue 1979 TA.