"Bandit" Rich Beer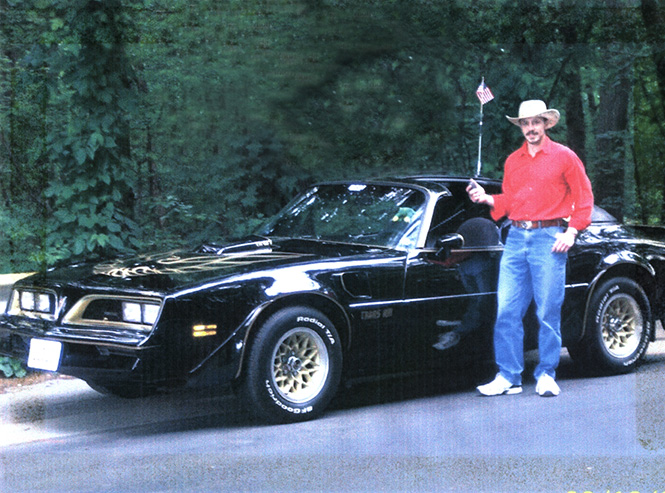 I was married in 1991, and have four stepsons and two daughters. I have an angel of a wife who accepts, but doesn't understand, my Trans Am fanaticism. I have been nuts about TA's since 1975. My first car was a red '78 Trans Am with a 400 and t-roofs. I've had 3 others since then, all '77's or '78's. I stumbled across my first Bandit in 1992, right before Crawford Smith started the first Bandit Trans Am Club. The one I have now, I bought in Nov., 2002, totally restored. It won first place in it's class in the first car show I ever put it in. The last cruise night of 2004 was a Halloween cruise with a contest for best costumes. I went as the Bandit and my wife went as Frog, (what else), with a bridal veil; and we won. I think Bandit Trans Ams are the coolest cars ever made!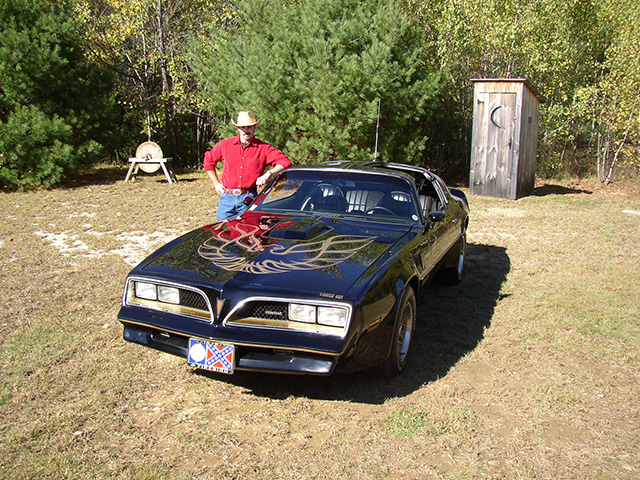 A couple months ago they had a 77 SE on the cover and a nice article about them. I was so impressed I sent a letter in telling them I had been reading their mag for 25 years but always felt they were snubbing 77- 78 SEs. The impression I had gotten from them was that the last muscle car was made in 1974 (SD 455 TA). I told them how shocked and thrilled I was to see my favorite car was finally getting its rightful respect in their magazine. They printed my letter and included the pic of me dressed like Burt standing by my car in the new issue (June). I kinda knew it would be in there after the editor emailed me thanking me for my letter and asked me how I got Burt to pose with my car. Ha ha.
Bandit Rich Beer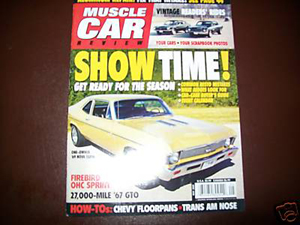 Fbodywarehouse is putting out a calendar featuring LE & SE Trans Ams and my car is the February 2008 featured SE! It is the cap on the best year for my car yet. It received 2 Best Car Of The Night awards at 2 local cruise nights and 5 car show trophies including an Athletes Choice award at the All Firebird Lawn Show in New York, a unique trophy for "Most Likely To Get Pulled Over" and a first place in the 67-81 Camaro/Firebird class at a huge local show in October - the last one I went to this year. Also, it was in the local paper with the caption "Smokey And The Bandit? Richard Beer and his trophy-winning documented 1978 Trans Am". I guess I finally have detailing my car down to a science. Just wanted to share the good news. Happy Bird Day!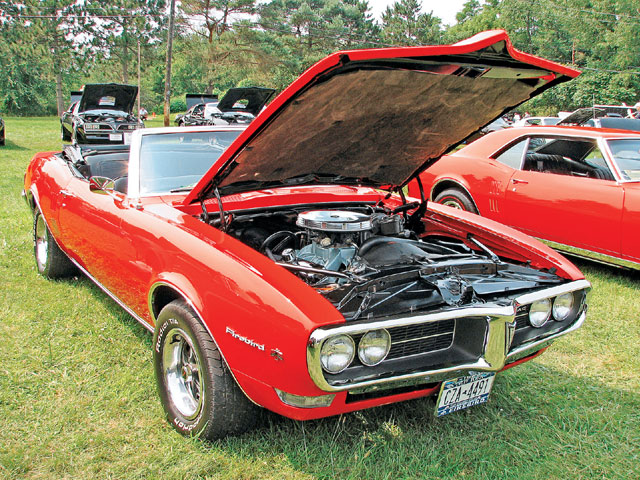 My car and I are in the first pic of the story about this year's All Firebird Lawn Show in NY in the new issue of High Performance Pontiac; I'm wearing a black baseball cap with a gold firebird and a blue tank top walking behind my car towards the back of it. You can just make out the cb antenna on my car in the pic. My car received one of the Athlete's Favorite 25 Firebirds award ribbons at that show.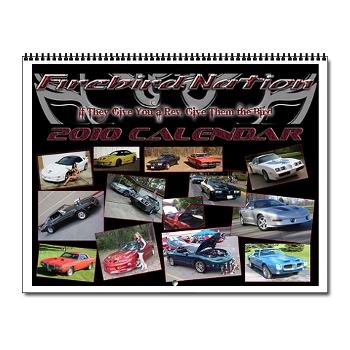 My car is in the 2010 calendar from Firebird Nation
Wall Calendar > firebirdnation

My car was also on this FBODY Warehouse banner at the 2009 Trans Am Nationals!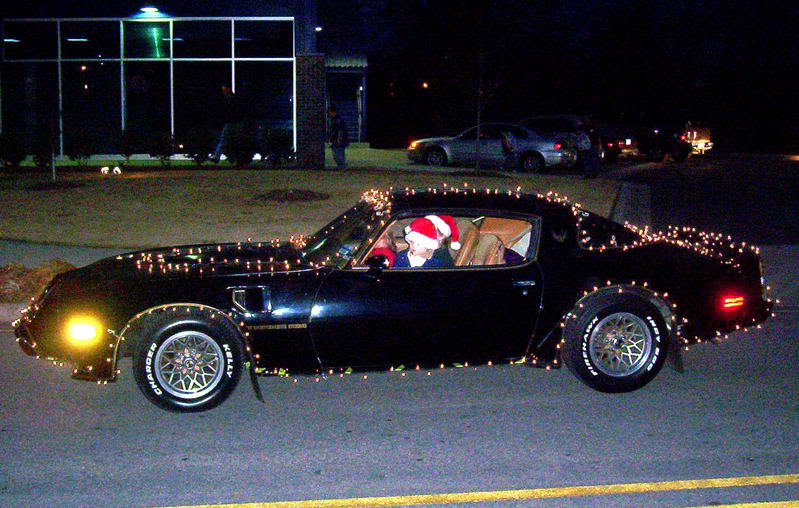 "Bandit" Rich Beer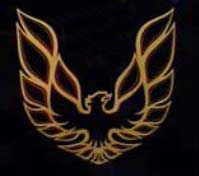 ---