I have owned this 1977 T/A since 1989. I purchased it in California. It has had six owners. The T/A was in major disrepair and headed for the scrap yard. I parked it when I moved to Nevada in 1992 and was going to restore this true classic gem of a car. After 14 years I now shall try to restore the 77 Bandit, one of the first off the line at Pontiac Michigan. I know the personal history of this T/A Bandit of which would make a great story! However time is my handicap, not enough of it!
Your website renewed my interest in the Bandit, thanks!
My other special car is a 95% original 1965 Catalina 2+2 convertible 421, 356 hp fun parade car too!
Former Bandit Club member,
Ron Kruse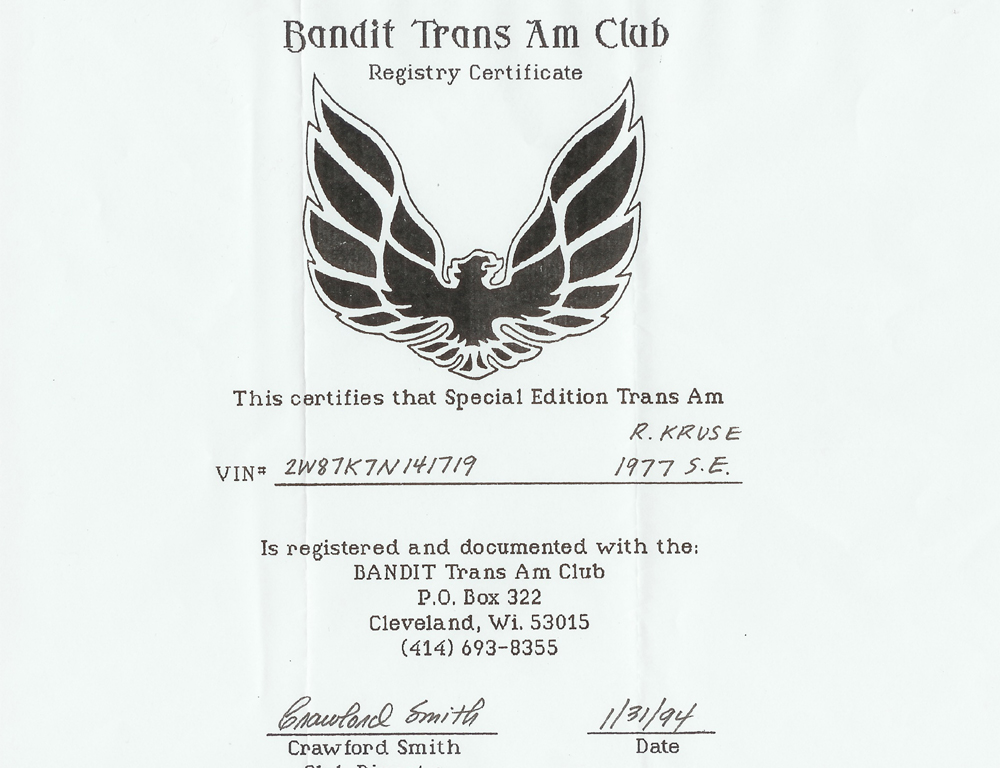 Ron's Old Bandit Club Certificate.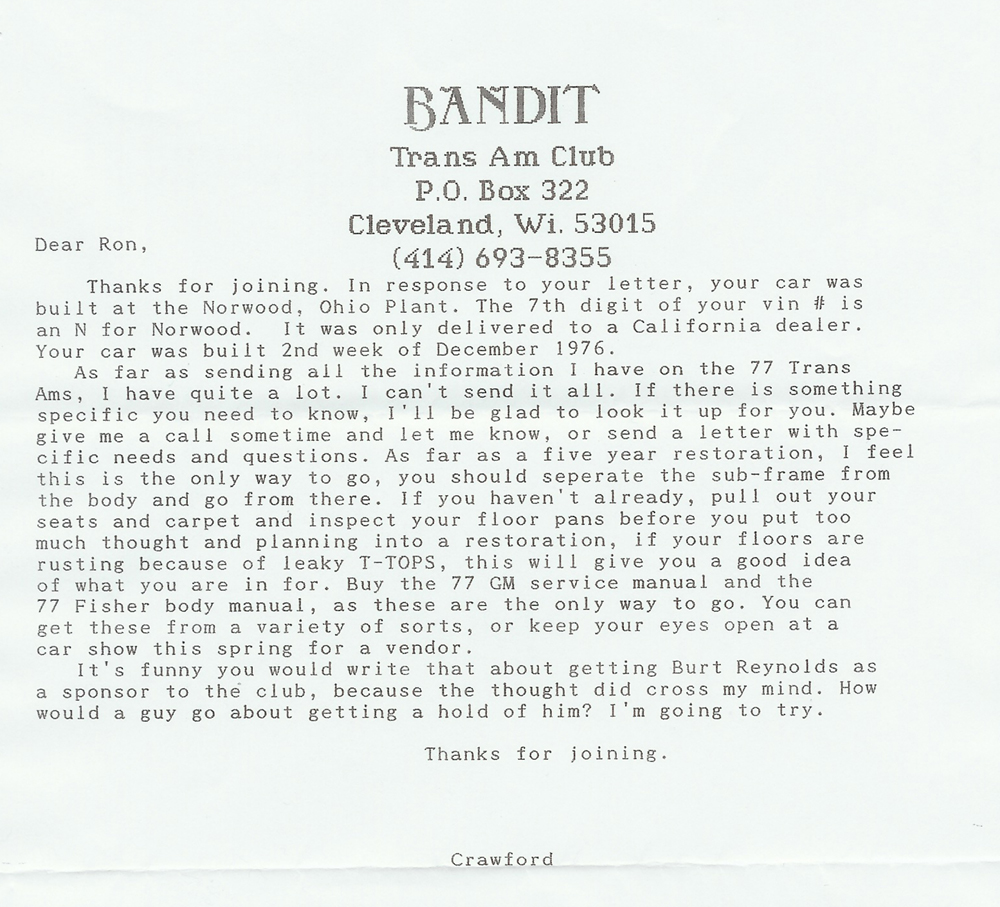 A letter he got from Crawford Smith, the first Bandit Club Director.