"All Corvettes are Red!"
Speed Demon USA Feb 2005
By: Patrick Smith

Automotive Wisdom through the Ages:
"Why are we even having this discussion? All Corvettes are red. The rest are mistakes." Attributed to John Heinricy, the leader of Corvette development group of test drivers at a meeting on paint quality and choices of color for the new C5 Corvette. The quote is taken from a fantastic book called ALL CORVETTES ARE RED by James Schefter. A great book that I heartily endorse. Not only do you get to learn what it takes to make a car from the ground up, you also read about sister cars, the Camaro and Firebird during the tumultuous late 1980s era.
Barrett-Jackson Scottsdale 2005 Auction Smashes Records
Those of you who watched it on Speed Channel saw the frenzy. Others like yours truly went by the sales reports as BJ posted them online. I recall saying I couldn't see how they would top a 98% sale rate this time. Well, they beat it, and how! Let's do a quick look at the facts. Attendence was up from last year. BJ saw 200,000 visitors compared to 185,000 in 2004. The Scottsdale venue sold 878 cars this year, which happens to be the total amount of cars entered in the auction. That's right, according to BJ's press release, a 100% sale rate.
It gets more interesting when you look at the money side of the picture. This auction generated $61,687,526 dollars in sales. That's some serious coin, but then we're talking about mighty deep pockets. Scottsdale was host to 4,285 bidders holding a combined total of $858,711,000 dollars in certified bank letters of guarantees. When you throw in the VIP bidders, we have over $1,000,000,000 in spending capital. This gives the phrase "coming loaded for bear" a whole new gravity. So, all that's left to say is well done lads, you earned it and we'll see you next year. Now lets look at some cars that sold.
In the Pontiac realm, some nice machinery passed the stands. If you like 1969 Firebirds, you were in heaven. Two ragtops sold for $21,600 and $25,920. A a super rare 1969 Trans Am coupe with Ram Air III engine sold for $63,720. GTO action was hot, heavy and expensive, as the majority of them were convertibles. One 1966 hardtop sold for $21,600. A 1967 hardtop hit $59,400. You could get a '65 ragtop for $38,880 or $41,580. If you like a '66 GTO rag you were looking at $105,840 or you could buy one of two 1967 GTO rags for either $45,900 or $76,680. If the 1969 goat is your favorite, well they had those too. A '69 coupe sold for $34,560 while a ragtop grabbed $28,080. The lone 1970 GTO rag sold for $62,640.
I love early Pontiac Bonnevilles and two of my favorite years were there. A 1959 ragtop sold for $73,440. A 1960 Bonneville sold for half price at $37,800. A model year makes big difference in price. The '59 is a low production car compared to later examples. The 1960 is much easier to locate. Say, these heavy numbers probably have you wondering if anything was for sale at decent prices. Yes, you could drive away in a 1984 Cadillac Eldorado convertible for just $7884. A 1990 Mustang GT rag sold for $6750, a 1967 Barracuda fastback for $10,800 has to count for a good buy in anyone's book. In fact, a large percentage of BJ lots were in the average hobbyist price range of $20,000 or less. The newsmakers will be the ridiculous ones like Boyd Coddington's "Whatthehaye" custom and the 1954 Olds F88 concept car but those are bespoke show cars. For a good look at what sold for what money, cruise over to Barrett-Jackson's site.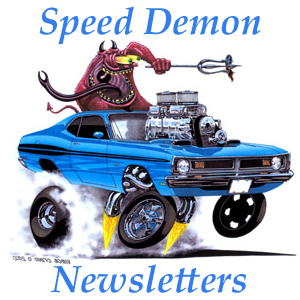 ---