Thereís no Room to Rhumba in a Sports Car!
Speed Demon News
By: Patrick Smith
Automotive Wisdom through the Ages
(Thereís no Room to Rhumba in a Sports Car)
We can thank the King of Rockín Roll, Elvis Presley, for that pearl. Straight from his 1966 movie, SPINOUT with loads of hot cars.

1975: Trans AMís Weird Year
Most Trans Ams look alike to the casual observer. Itís easy to see why. Certain visual clues were established early on and it makes identifying a second generation TA a cinch even from when driving by. There is one model year that stands out from the others though. For restorers, the 1975 Pontiac TA is a mystery bird. Stuff is found on Ď75s that didnít appear any other year. Not only was 1975 an odd calendar year, it was odd for Trans Am lovers everywhere.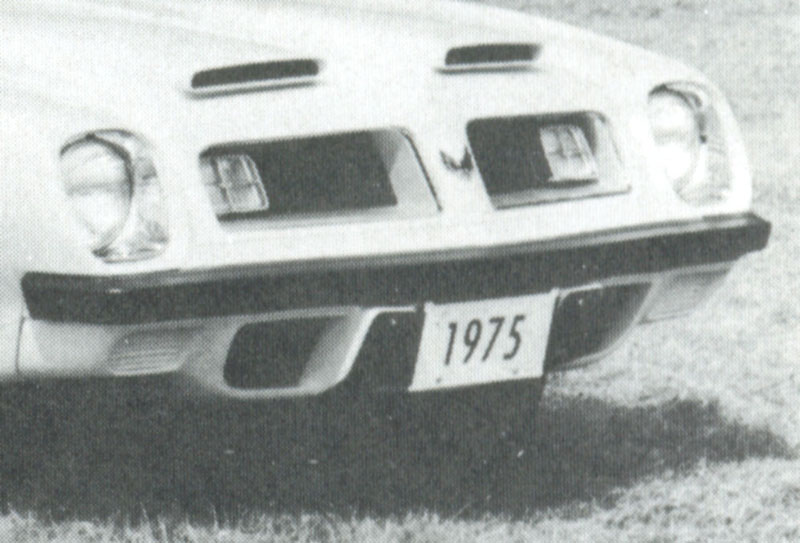 We start off with the front end. 1974 was the last of the smooth endura nose with turn signal bezels in the lower air dam. In 1975 Firebird has the turn signal bezels in with the grille inserts. However, the lower air dam still has pockets for the old housings visible. Ridged covers are visible where the lenses would normally appear. This is a 1975 only part. The next year, Firebird had a new air dam, grille and front bumper. A 1974 air dam has cut outs for the turn signal lamps.

Speaking of air dams, the front spoiler is also different from the 1976 model year. Note that the í76 TA spoiler bolts onto the leading edge of the front bumper while the í75 still connects to the air dam. The 1975 TA was the last model to use straight cut chrome exhaust tips. The next year TA debuted the twin chrome exhaust tips angled downwards.
It was a year of first and lasts for Trans Ams. It was the first year for the wrap around window that Pontiac designers wanted to use in 1970. Unfortunately, butyl sealant technology wasnít good enough at the time to assure keeping the window in on hot days. So they waited for five years. This was the first year you could get a Sterling Silver or Stellar Blue TA. One last detail on image is the die cast B-pillar emblem. 1975 TAs didnít use them but 1976 models did.


1975 proved to be a strange year for engines. They dropped the 455 at the end of 1974 and brought it back in April as a spring showroom magnet. Labeled HO 455, it was just a regular D-port 455 with Trans Am specific components. It was a trial run for 1976 option status. Only 857 were sold in 1975. The manual transmission was a brand new aluminum case Borg Warner Super T-10 that debuted at GM headquarters earlier that year. The light weight AS-9 casting was also used in Corvettes. There were multicolor interiors available as well similar to the 1974 offerings of lime green/white, blue/white and red/white.


For those of you with deep pockets, a genuine Fire Am car is at Legendary Motor Cars in Halton Hills, Ontario. The vehicle is deep red in color with black interior and is in fabulous condition. Fire Am was a special branded product produced by the revered Herb Adams, a GM suspension handling engineer who worked on the Corvette and F bodies during the 1970s. Fire Am was the distillation of Herbís suspension secrets and Hot Rod magazine did a story on this package car in the late 70s. I donít know how many were made, but this is the first and only one Iíll ever see.
Next Month, a Hal Needham/Burt Reynolds interview from 1981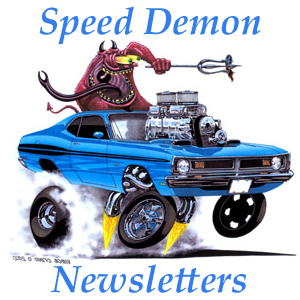 ---