Firebird TA Buyerís Guide
By: Patrick Smith

Youíve been thinking about it for awhile. After watching many nice ones go by, youíve decided to get a Trans Am. Only thing is how the heck do you go about getting a good one? It isnít any light matter because while they are very popular and plentiful, finding one thatís affordable is tough. Just three years ago, it was easy to get a nice TA that would only cost $6,000. Itíd need new seat covers and lots of little stuff but the powertrain and major goodies were all there. Today, $6,500 will get you a running car with bodywork and interior needs. According to Chris Dunnettís list of ebay sales of 1976-1978 SE Trans Ams, the lowest price was $5,200 US for a í77 automatic that needed help! Today, youíre looking at big dollars to get a solid #3 car and you still have to spend money to make it show quality. If youíve never bought one of GMís fabled F-bodies before, you might want to read on and learn some tips about picking one that wonít break your heart.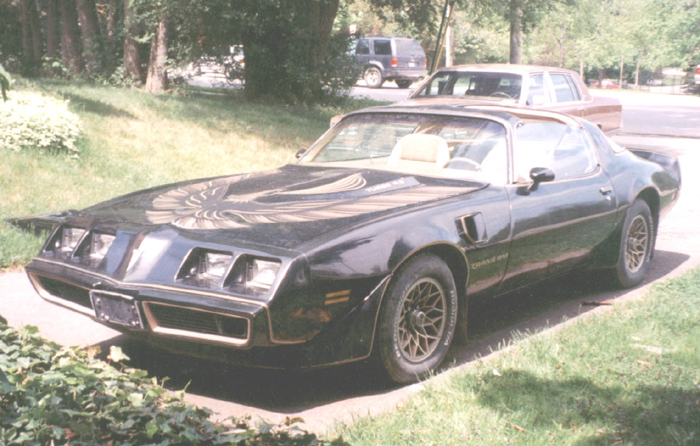 THE BASICS
Weíre focusing on the second generation of Trans Ams built from mid 1971 to 1981. You have a wide variety of years and models to go after and you should narrow down your desired year and model before you start tracking down leads.
Once youíve settled on a model, its time to hunt one down. Buying a turnkey car is expensive, but for non-motor heads, itís smart. Farming out the work adds up quickly. If you enjoy working on cars a partially finished or project car is an option. You should get the best vehicle you can for your price range. Donít jump the gun and buy the first car you see. Youíll be amazed what turns up once you start beating the bushes. You also must do your homework when it comes to checking out a car. A little sleuthing here and there can save you money and trouble. Letís describe the common trouble spots are found on 1970s Firebirds and how to spot them.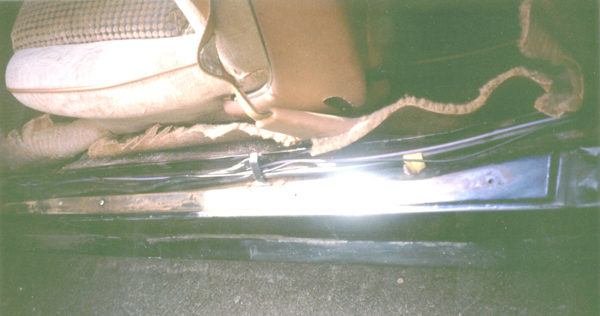 RUST
This is the number one enemy. The body has many problem areas and theyíre the first to go when tin worms get hungry. The rear axle kickup and rear frame rails are fragile. Check the leaf spring connections from end to end particularly the box supports, which they connect to. The trunk floor is bad for rust when winter driven or suffers a window leak. The gas tank has a curved lip at the crimp line and this is a ledge for holding salt and moisture. The lower quarter panels have nooks and crannies to hold mud and salt. Less obvious traps are the rear fender spats on Trans Ams. They bolt against the wheel wells and rust frequently eats away the metal underneath the spats.
By the time you see rust, itíll be pretty bad.
Check under the panel between the trunk lid and the rear window for water damage. When a rear window seal fails, its common for water to crawl on the sheet metal underneath and start rust. A clue is rust far into the trunk floor on the spare tire ledge and between the rear wheel wells.
Next you should inspect the floor pans for rust. Firebirds are bad for losing the toe boards on driver and passenger side. The dimmer switch and the gas pedal areas are common rust outs. The rocker panels can rust away but usually this is found on very poor examples where nothing else is salvageable. Iíd be searching for collision damage instead as itíll show up there in the form of bondo or poor symmetry. Bodyshops usually straighten rockers using electro-hydraulic jacks and putty is often applied to smooth it out. The rockers should ring a bit when rapped hard with the palm of the hand. The crinkling of loose rust particles or the dull thud of bondo means watch out.
Another infamous area for rust is the bottom of the windshield pillars at the corners of the dash. The holes you see are usually just a fraction of what has rotted away. Crude repairs using bondo is just cause to walk away. They made enough of these cars to find one without dash rot.
Other areas to look for are battery tray and fender rot in the lower corners and the roll pan protecting the gas tank.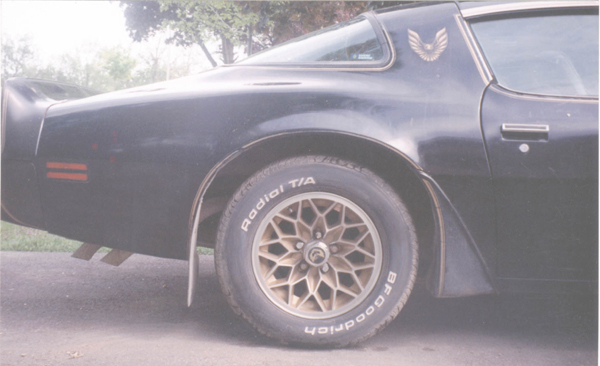 The engine subframe is a bit weak on pre 1976 cars and should be checked for rust. Later units especially 1979 and up are pretty stout and should be checked for accident damage first, then rust. If youíre clear at this point, the car is pretty solid and all that remains is the drive train. Number matching engine and transmissions command a premium over replacement mills and the record shows that stock cars are worth the most over the long haul.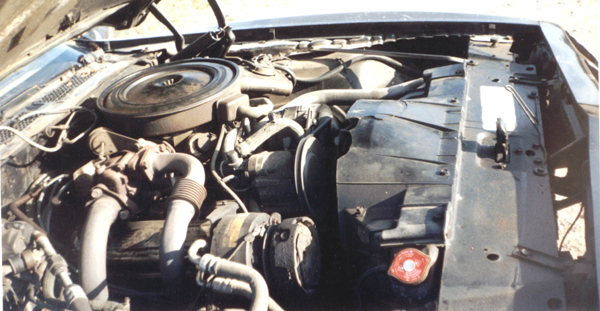 I prefer hunting for private owners over auctions and car lots. I have better negotiating power and chances to check out a car thoroughly. I even have time if the guy didnít advertise his car well.
This 1980 TA was purchased privately and was located on a dead end road next door to a hospital helicopter-landing pad. It sat all spring and summer despite being advertised in trader type mags. I was looking for a good solid project car with a rust free body and preferably an original engine. I checked all the aforementioned areas and found a car with very little rust. The worst of it appeared to be behind the rear fender spats and one pinhole on the driverís front fender at the top. It had original paint, interior, stereo and options such as the N90 wheels, hatch roofs & bags. A bonus was all the dealer paperwork, manuals and bill of sale included. Look at the trunk floor photo. Those pans are factory original, no patches or rust. The interior was original and unmolested. Check out the rocker rails with the sill plates removed. Itís original, rust free and has factory wire loom coded tape still attatched.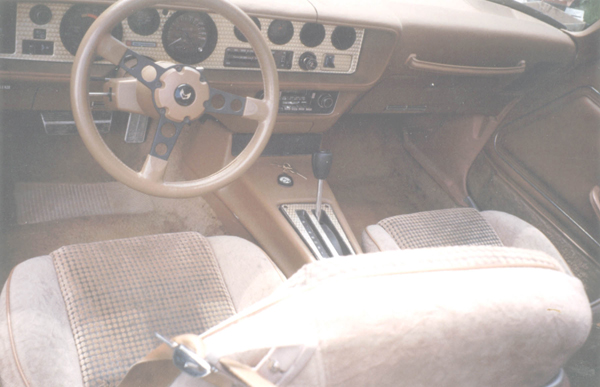 The engine had Edelbrock valve covers and tacky braided steel hose covers on but otherwise was stock. Iíd dealt with 60s and early 70s muscle cars exclusively before and while familiar with cowl tags, I didnít recognize code Y84. The last time Iíd seen that option was at Frost Pontiac and it was used on the GTA package. I did research and learned that oleí black Pontiac with the gaudy pinstripes was a Special Edition with only 3,444 made. Check in next time when we do a pre resto inspection and learn about decoding cowl tags.
( © 2005 PHS Media condensed from ďThe Firebird Production GuideĒ by Pat Smith )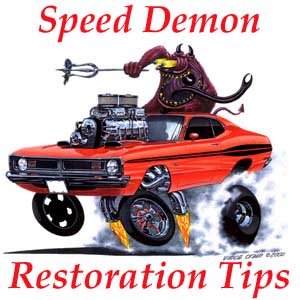 ---