Stan Allen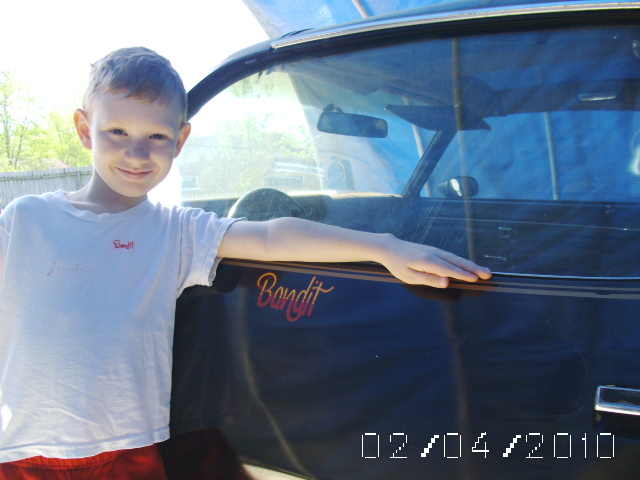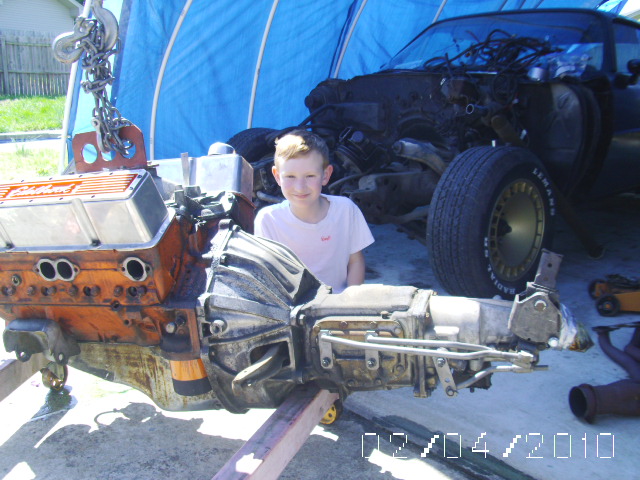 I'm 31, a 3rd generation mechanic, have 2 kids, and 1 wife. I've been a huge Smokey and the Bandit fan as long as can remember, along with Knight Rider and Dukes of Hazzard. After owning a pair of S/E 77s, my dad purchased this 80 TA Y84 for me in early 91-93. At the time the previous owner had put a shaker hood on it, changed the wheels, and dropped a 350 sbc in it along with converting it to a 4spd then back to an auto. So this was around 1991-1993 and a 301T was rare you couldn't hop online and find one for 500 so my dad built a 68 327 sbc for it and we went through lots of trannys before we found one that would hold up. We went through 350 turbos, 400 turbos, t5s, saginaw 4spds, and finally got a good Borg Warner t10. After he bought me the car I jumped right into loving Smokey and the Bandit part 2 and sold off my two 77s sadly. After drag racing the car for couple years, (it was called the Mustang Eater in Nashville), my dad sold it in late 94 cause I refused to go to school. Fast forward to early 1998 I purchased the car back for a hefty sum from his buddy who pretty much let it sit and only thing he had done to it was throw a cheap paint job and decals on it.
After buying the car back I had already tracked down a set of gold turbo wheels to turn it back into the bandit 2 car to go back on it then later a turbo hood. Since then I've owned at least a 100 t/as and firebirds from 70-02 and have built Knight Rider Kitt, and General Lee exact replicas. Over the years I got more and more into Smokey and the Bandit 2 and learned I was pretty much the only one who loved it and the car. On thanksgiving of 2006 my dad passed away at age 50 and it about killed me, and other than my blood, this car was the only thing I had left of him. So I decided it was time to redo the car and quit putting it on the back burner, and just driving it every once and awhile. Before completely taking it a part I collected a lot of info on Smokey and the bandit 2 and if there's one thing I love it's accuracy, so I bought lots of rare magazines with articles of the movie, and articles about the cars used then I stumbled on a super rare Bandit 2 book that had been autographed by the cast which was icing on the car. I collected lots of the toys that had been released for part 2 along with the LP and VHS and DVD copies.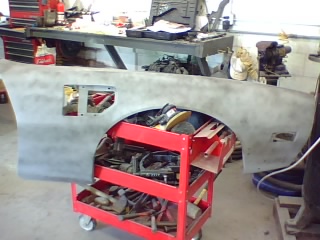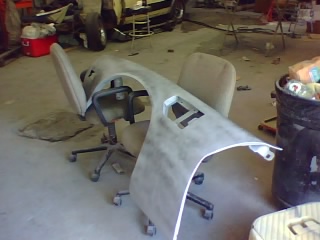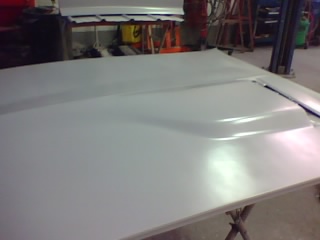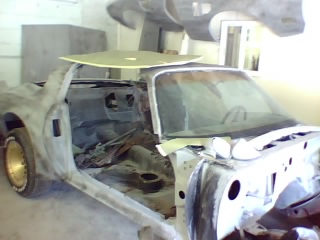 Earlier this year my youngest son and I started the tear down, we pulled the drive train, front clip, and all of the interior which was tan deluxe hobnail and I had already bought all black deluxe vinyl like the movie car from a low mileage TA. I then took it to my brothers restoration shop to get it prepped for paint so I could spray it. That I worked at from time to time, (long story). Once there we pulled the windows and all spoilers and doors, stripped the whole thing and fixed some small flaws. My car still sports its original sheet metal, so we got the shell and all other parts in primer ready to block then couple weeks ago parts started getting sprayed then baked then dropped off to me, can't wait to put it back together. For years I had searched around to find someone to make the "bandit" door lettering and last year I found someone who was making them at a whopping 40 a set and they looked ok but wasn't exact enough for me so after some more hard searching I finally found a guy who could make them as close to the movie car as possible and I now sell those and have sold over 100 of them all over the world along with the movie correct cb antennas.
So after getting that under my belt I started trying to get others interested in part 2 which isn't easy. I'm an artist and a perfectionist when it comes to stuff like star cars. I remember going to the Country Music Hall of Fame and seeing the 80 TA on display that suppose to had been used in part 2. I quickly noticed it had cloth hobnail seats and didn't have pwr locks and other small things were different. Fast forward, I seen a 81 TA that was advertised to been used by Burt to drive back and forth to the set on Bandit 2 which didn't make since how could he have a 81 that early when filming for part 2 was like dec 79 to march -april of 1980? So after a lot of research and having a family member who roofed Jerry Reeds house I come to find out the 80 TTA in the C.M.H.F. was giving to Jerry by Burt and this was the car he drove back and forth to the set not the 81 TA Burt had, and that Jerry gave the car to his daughter who then took it back from her cause people were following her in it. So he donated it to the CMHF and this was later verified last year on the Bandit Run over at Motoropia by his daughter. Now recently Greenlight is releasing a 1/18 Bandit Part 2 1980 TTA that I hope in some little way im responsible for and I've done preordered mine and I'm promoting them like hell.
Stan Allen
I

---