Stu Langer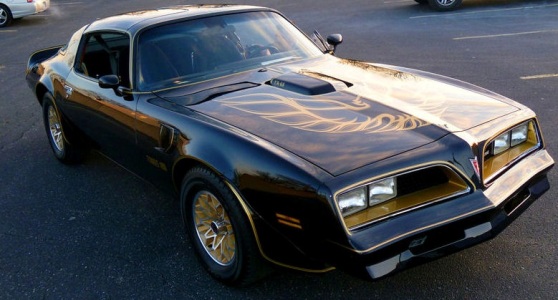 My name is Stu. I live in Hillsboro, Mo., a town just south of St. Louis. Back in 1972, I was lucky enough to get my hands on a real 69 Trans Am. It was sitting on a used car lot; I paid $2800 for it. Iíve been a Pontiac enthusiast and a gearhead ever since.
I now own my own hot rod shop and have been building and working on hot rods most of my life. I recently got the urge to get a Bandit Trans Am. I looked hard for about six months for just the right one. I finally found this one in Detroit, Michigan. It sat in a garage since the early eighties when something had fallen on the roof and caved it in. In 2003, it was purchased and the resurrection began. The roof (it was a hardtop) was replace with a T-Top roof from a 78 Trans-Am, the better Fisher design. Everything else was disassembled and completely restored. Since the car had only 15000 miles on it when parked, many parts are still original: the upholstery, the dash pad, the console, etc., most of which rarely survive.
I feel I now have two of the most desirable Trans Amís ever made!
Stu Langer