Tony Shaw
Hi, my name is Tony, I live in New Zealand.
My interest in the Trans Am started like many, after seeing that movie 'Smokey and the Bandit' I was only in my teens then but I made up my mind that someday I wanted to own a car just like that. It just had that magic appeal to me. Everything a muscle car should have wrapped up in one package.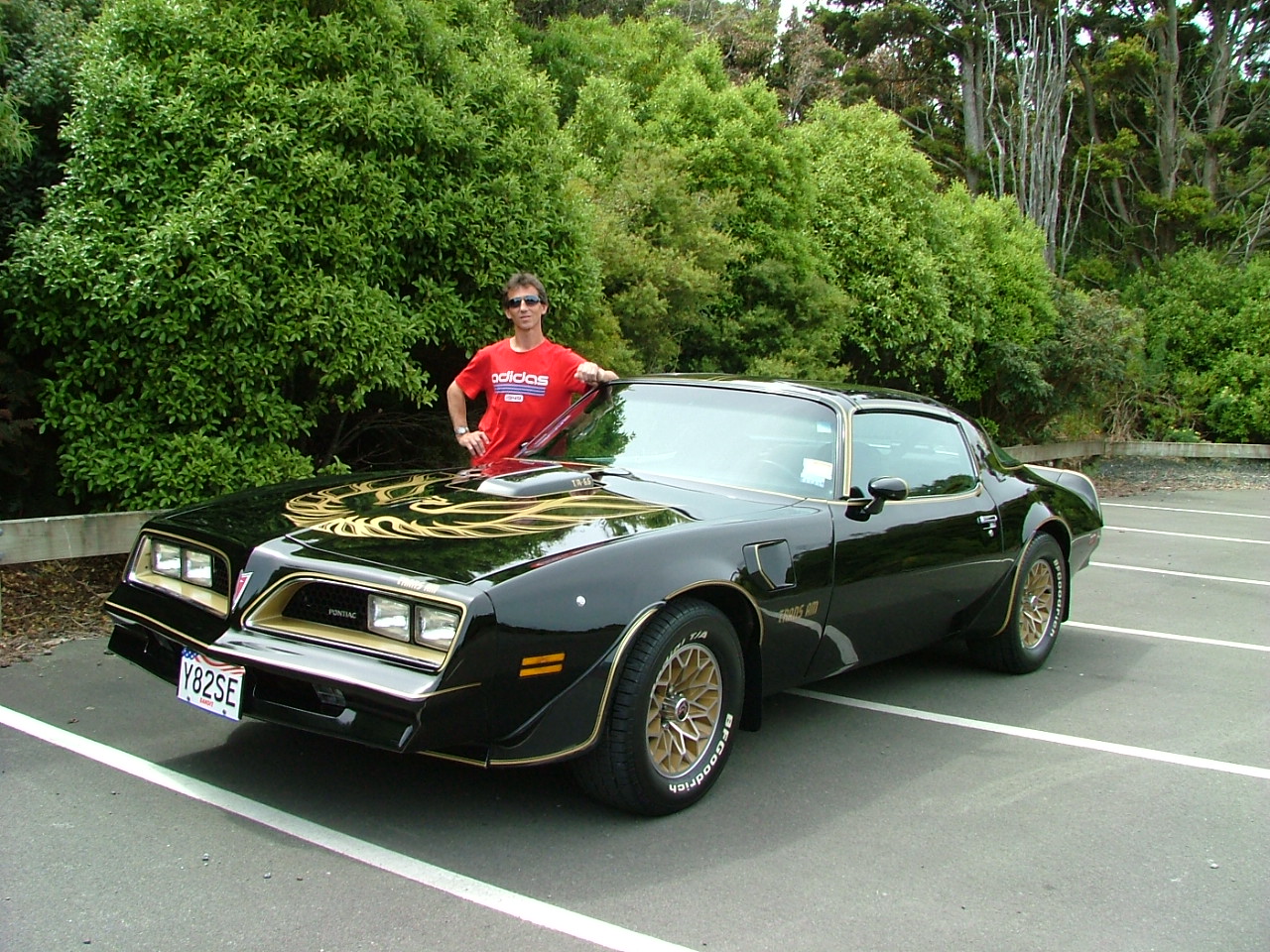 Is this the only SE in New Zealand?
I have always been a bit of a car nut and have owned many nice cars over the years but in 2008 I decided it was time to get the ball rolling and find myself that 'Bandit' I had always wanted. Here in New Zealand they are quite a rare car I had never seen a genuine SE for sale.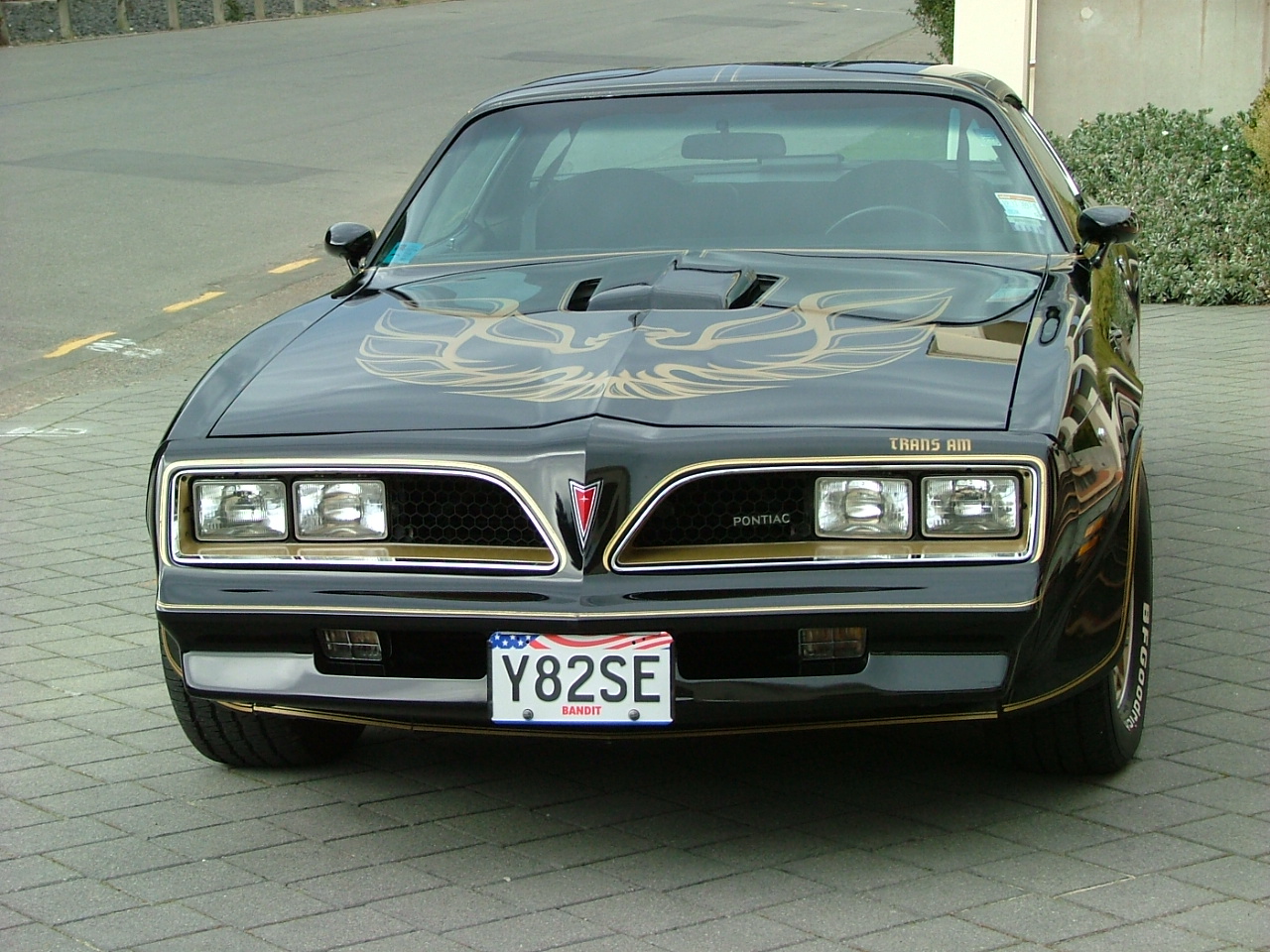 Beautiful detail work.
Over the next three years I looked at several cars but they were all non SE models. The last car I looked at over here was quite a nice '77' with a 403 but it just wasn't the package I wanted.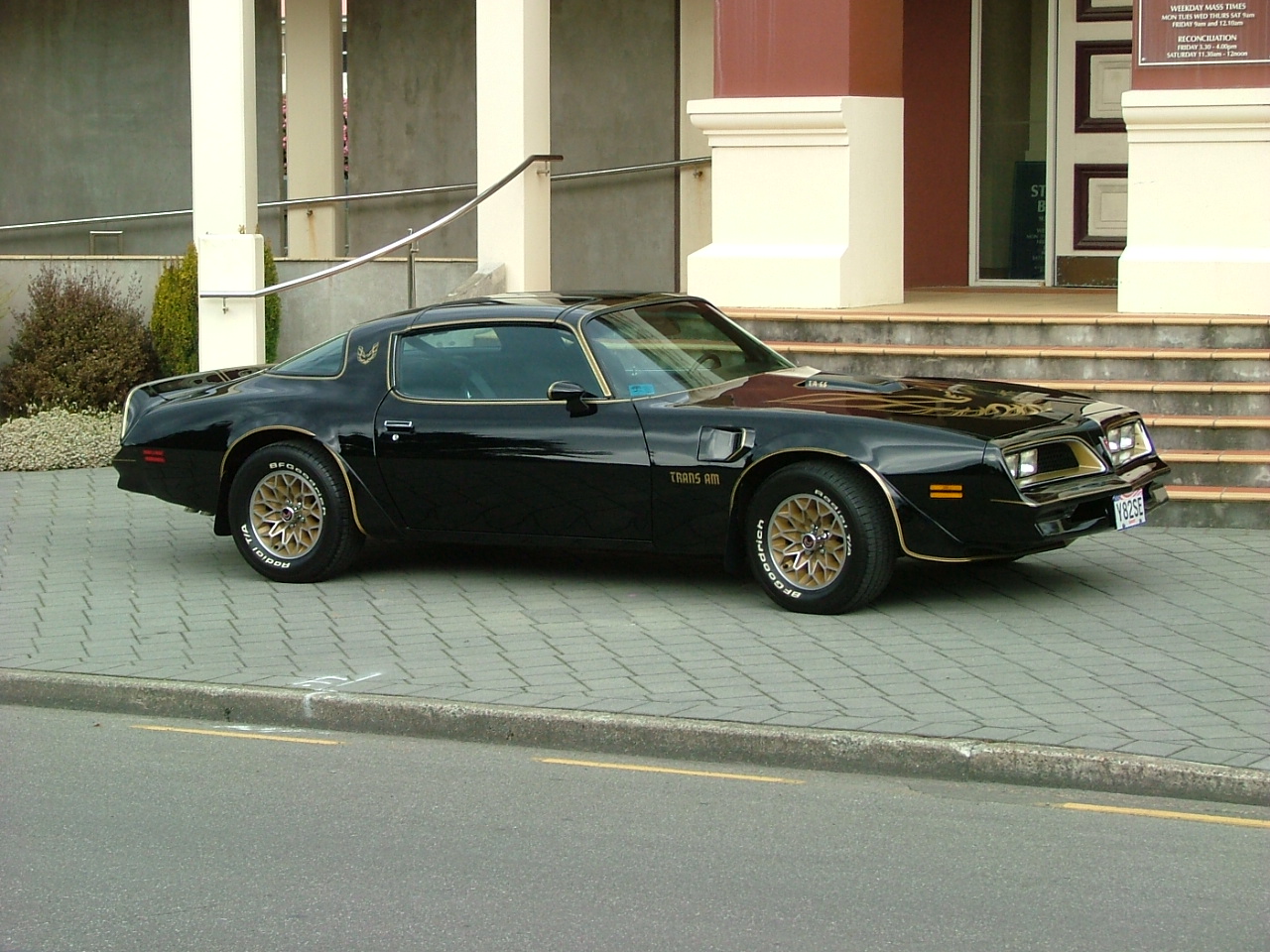 Tony's car make the street look good!
So I decided the only thing to do was to import one from the states. A much riskier and more expensive process, you hear all sorts of stories about cars coming out of America with serious rust issues and costing thousands to comply with New Zealand standards. So I decided to deal with someone reputable with a proven track record who had exported cars all over the world.
That tag commands attention!
Over the years surfing the net I had looked over the 'Trans Am Specialties' in Florida site many times they always had really nice cars there and seemed to know their stuff. There was one car I kept going back and looking at, a '77' Y82 SE one owner low mileage survivor car. June 2011 I emailed Rick Deiters and was very impressed with the reply, so much so I decided to ring him. It turned out to be a good move he answered my many questions, organised videos for me to see the car up close, got shipping quotes, and really made me feel comfortable dealing with him. He is a real enthusiast himself and you get the feeling even though he is running a business he has a vested interest in saving these cars and seeing them go to good homes.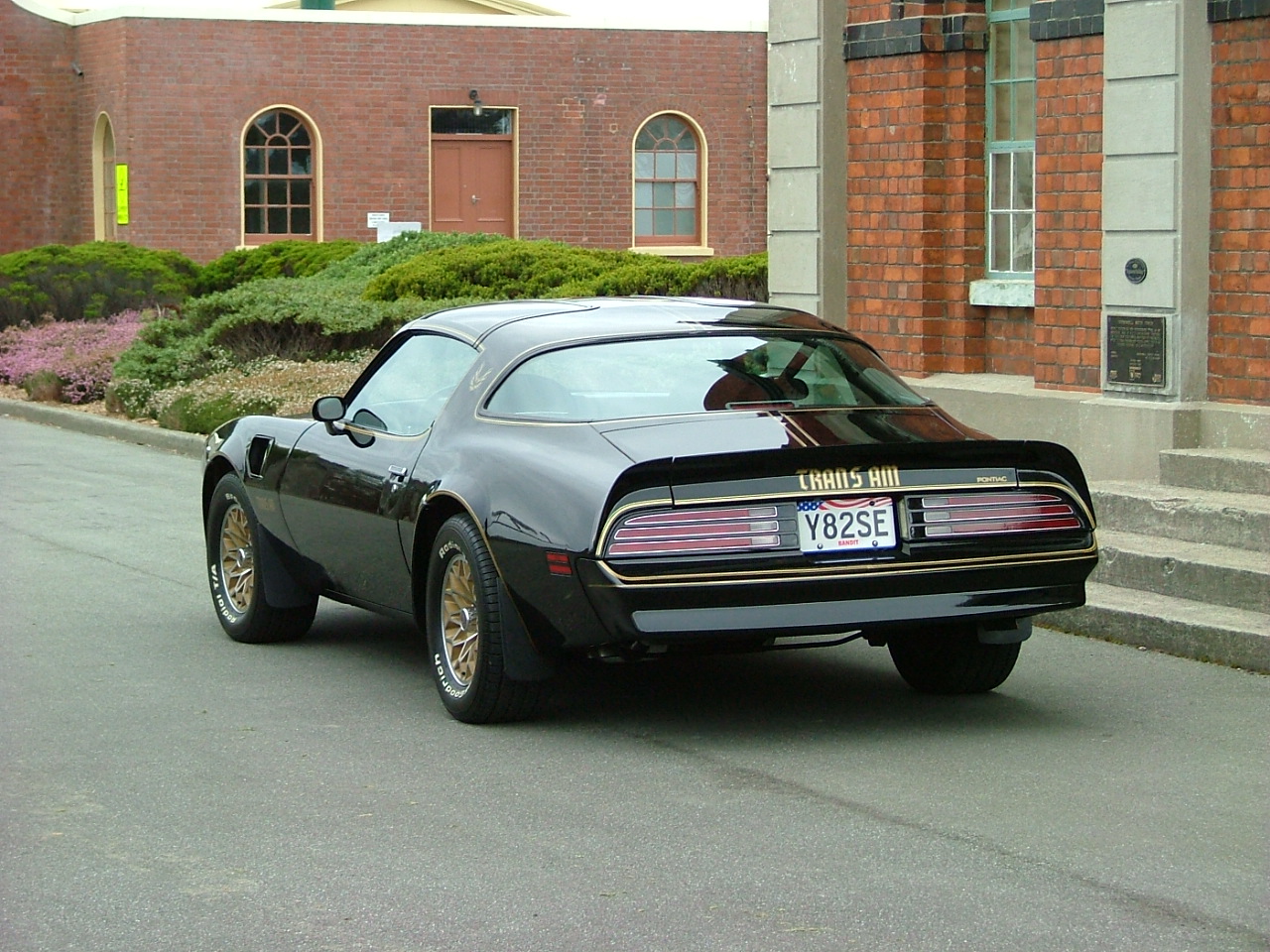 She's a beauty all the way around!
He didn't have to work too hard to sell that car, I mean it sort of sold itself, ticked all my boxes and had the paperwork to back it up. A real genuine car with the odd blemish as you would expect from a 35 year old muscle car that hasn't been restored. I purchased the TA in July 2011; it is quite a task to get a car to the other side of the world. Rick exports most of his cars through 'Galaxy International'. I rang the owner of the shipping company and he is a car nut himself, he told me they look after all the cars that they ship like their own. That was very reassuring, as my biggest worry was the car getting damaged in transit. So September 19th the TA left the USA for New Zealand, it had stopovers in The Bahamas and Singapore before finally getting to Dunedin, New Zealand on the 25th of November. I had organised through my shipping contact at this end to be able to unload the container. After the ship docked the container had to go through all the usual transportation customs and fumigation procedures. I had to wait until the 30th of November; it was a 400km round trip with a salvage trailer. The night before I couldn't sleep with both the excitement and worry that the car might not be as good as described. We arrived at the logistics company early, the guys at the yard were very helpful as they knew what was in the container and they wanted to see it. It took about thirty minutes to un-brace the wheels, the car started first time after 2 months in the container and I drove it out. A bit dusty, but it looked great.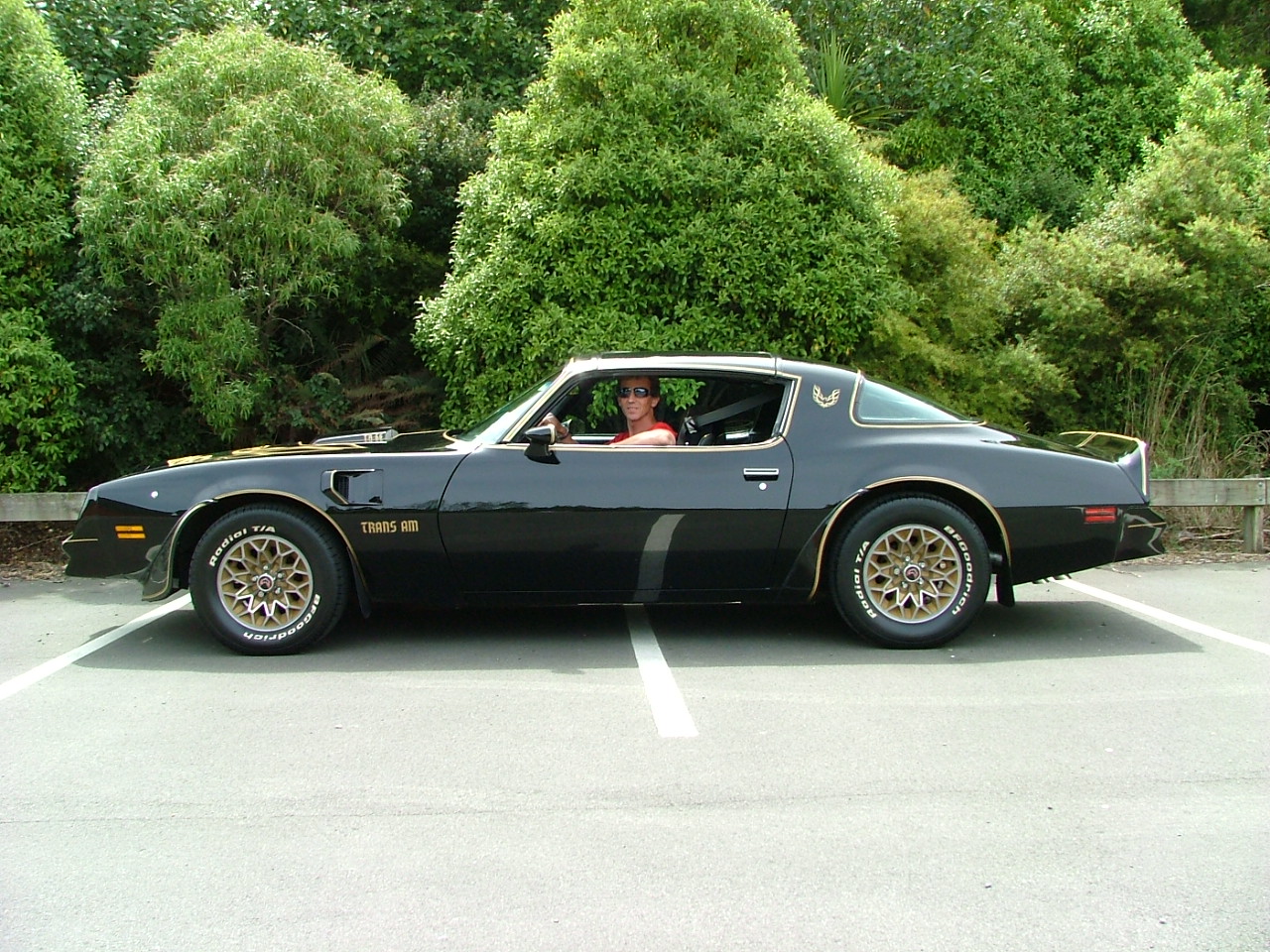 Car and driver look very happy in New Zealand.
People came from all over the place to have a look; it was very hard to leave. Just a Bio-Security inspection left and we were away home, a slow 200km journey. Once home we unloaded the car out on the street, this attracted even more people out to have a look. It seems to appeal to all ages young and old. Next step was getting it all legal for the road, which consists of a very detailed inspection, including the under body. The whole process takes about a week, thankfully the car flew through and after putting on my Y82SE plates and cleaning it up I was out cruising Christmas Eve. I can honestly say it was awesome, Rick was always confident I would be happy with this car and I am. The best Christmas present I have ever had. A teenage boys dream come true, some things are just worth waiting for.
Looking forward to getting to know you all here and I hope someday to come over and do the 'Bandit Run' with you guys.
Cheers, Tony