Chris Dunnett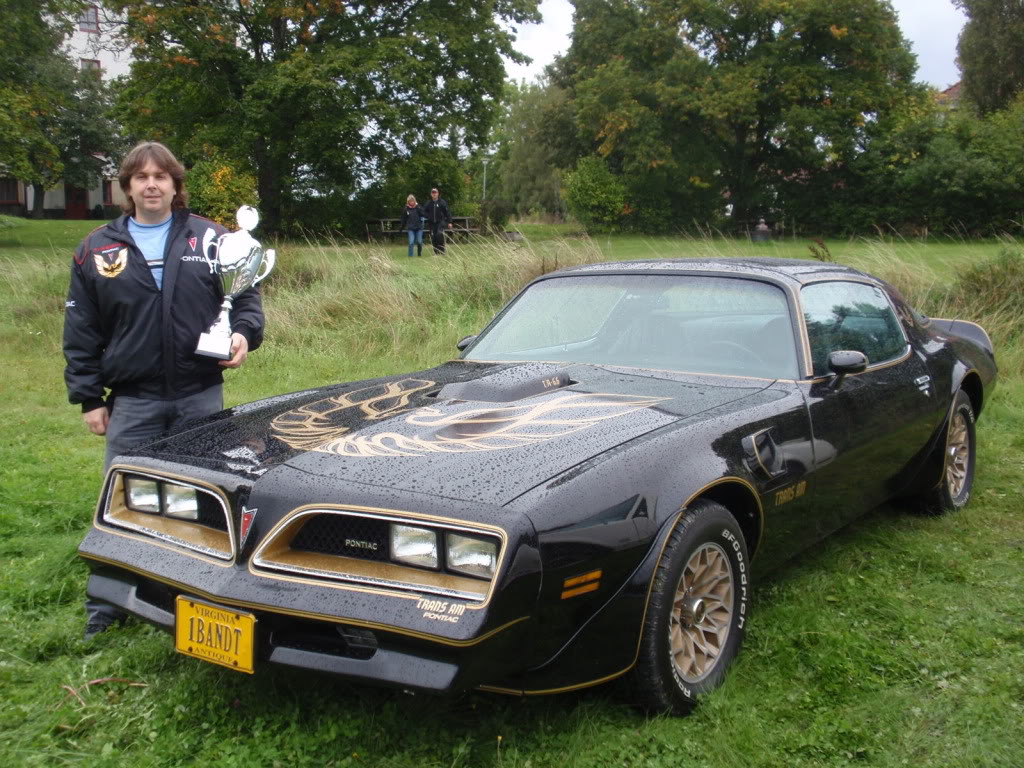 Bandit Club Bio - Chris Dunnett

I have been a Pontiac guy since I was a kid. I guess that my interest was infused through the seats of my Dad's 1968 GTO when I was very young. My love of the Trans Am was also fostered by my Dad and his choice of cars. I will never forget the day a while after my parents had divorced when my Dad arrived to pick us up in a brand new 1979 Trans Am Special Edition. I was in kid heaven. I have great memories of "divorce weekends" going in the T/A to the drive in and sitting on the roof in the T-top cut outs.

That T/A SE was the car I got to drive when I got my license at 16. How cool did I feel?! The teenage girls I rumbled up to carry out for the evening loved it; their fathers did not. Tragically, a windy road and some unexpected ice resulted in me wrapping it around a telephone poll. The T/A was resurrected, but it will be an eternal source of father/son teasing.

My first car of my own was a 1972 Firebird Esprit I bought for $900, much to my Dad's horror. It was red with a black vinyl top, rear quarters consisting of nothing but bondo, and a station wagon 455 2bbl stuffed in so that a hole in the hood to accommodate the air cleaner was covered by a black fiberglass teardrop shaped hood scoop-like thing.

I sold that car my senior year in HS to buy my first T/A. It was a silver 1977, W72 400 4-speed, hood bird delete car that I saw for sale near my house. It had 119k miles on it when I bought it, but the original owner had kept it in immaculate condition. After some pleading of poverty, I got it for $2,500 in 1986. I drove that T/A for seven years, all through college. Much to my shame now, I did not have the funds to keep the car as well as the previous owner. After long and dependable service and over 170k miles on an un-rebuilt (and virtually un-serviced) engine, however, the car still ran OK if a bit tired and had relatively minor body rust problems, but the frame rails were rotting. I (now regretfully) sold it when I got hired by the Department of State to go overseas.

And such ensued more than a decade of Trans Amus interuptus. I maintained by love of Trans Ams, but my lifestyle was not conducive to owning one. I am a Foreign Service Officer with the U.S. Department of State. That means that I have spend much of the last 13 years working as a diplomat at U.S. Embassies overseas in Tbilisi, Georgia (not Bandit-land but the former Soviet Union), Trinidad and Tobago in the Caribbean where I met my wife, Belgrade, Serbia and Montenegro (former Yugoslavia), and in September 2005 we moved from Belgrade to a new posting at the U.S. Embassy in London (here is a link to our Embassy website www.usembassy.org.uk .

So with no permanent place of abode it was hard to get back into the hobby. I finally took the plunge in May 2004 when I bought my 1978 W72, 4-speed SE on eBay sight unseen while living in Belgrade. It lives for now at my brother's house, where my brother and father also enjoy helping with upgrades and exercising my far off toy. I was fortunate enough to be able to attend the 2004 and 2005 TA Nationals with my car while on vacation in the U.S. Corresponding on the Bandit TA Club Yahoo group, buying parts for my TA on eBay and looking forward to the annual trip to the U.S. to visit family and drive my TA have been welcome connections to home.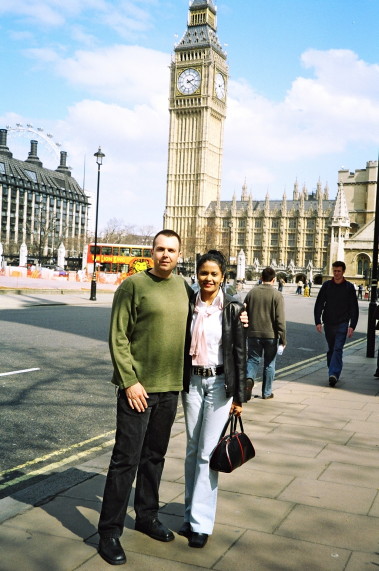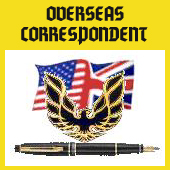 Pictures from the Birmingham, England Classic Car Show 2005
Pictures from the Americana International in Newark, England 2006
American Auto Club UK magazine that has my wife and I in it
My 12 Days of a Trans Am Christmas Song

---