11-14-2008 Marc Cruji sells his Bandit Trans Am to top WWE wrestler Dave Batista for an undisclosed amount! Here is a link to his website: http://aboutbatista.com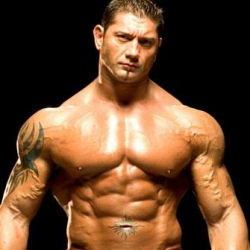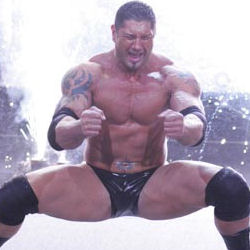 11-12-2008
This is pretty cool. An artist in New York City sent us this letter:
I'm an artist in NYC and I received a grant to produce a sculpture at the largest sculpture park in NYC. Below is the image of the piece. It's 17 ft tall and it's a trophy of a 1978 Trans Am. Thought you might be interested in posting this on your message boards for those in NY the area to visit.

Work is at Socrates Sculpture Park
http://www.socratessculpturepark.org/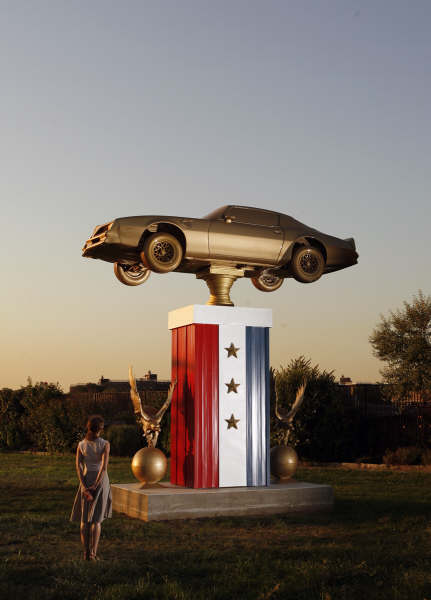 Best Regards,
Jason
www.JasonBailerLosh.com

08-03-2008 Ok gang, it's time for the Fbodywarehouse 2009 calandar competition! Pete is starting early this year to give you all plenty of time to get that perfect shot of your Bandit for the calendar! Good luck to everyone, and thanks again Pete for putting together these very cool calendars! Click here for all the info and new criteria Pete has created for next years calendar! Fbody Warehouse 2009 Calendar Competition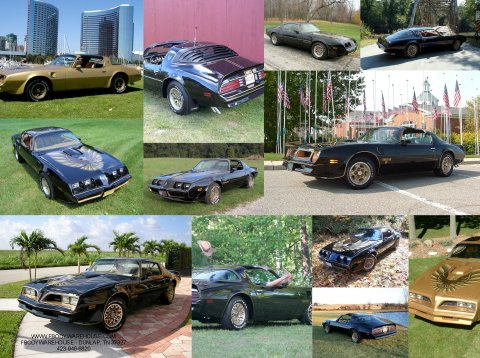 07-20-2008 Club member Ray Adamski attends the All Firebird Show in Saratoga Springs N.Y. and puts together a nice photo album for us! Click here for a link: All Firebird Show Thanks Ray!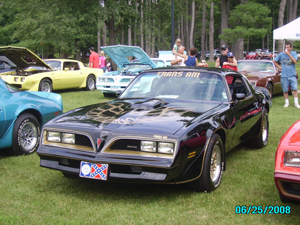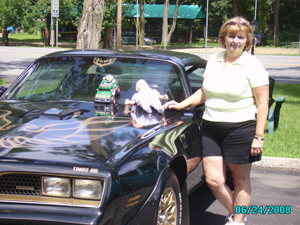 07-10-2008 Club member, and Overseas Correspondent, Chris Dunnett checks in from England from the British Grand Prix! Click here for a link to his report: British Grand Prix Thanks Chirs!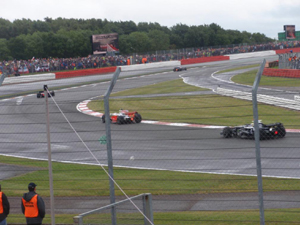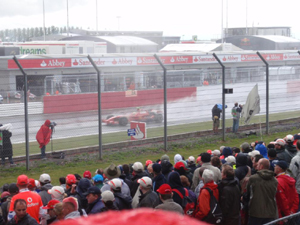 06-08-2008 Club member Kevin Bratcher is the second one to add a video to his member page! I brought my video camera along to the Golden, Colorado Super Cruise, and we put together a nice 10 minute video of him and his nice 77 Bandit Trans Am with firehorn red interior. These videos can be anything you want them to be, we just did this one this way to give you some ideas. Enjoy!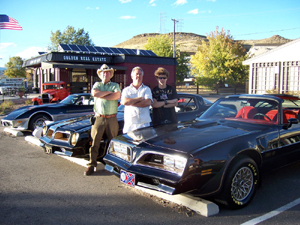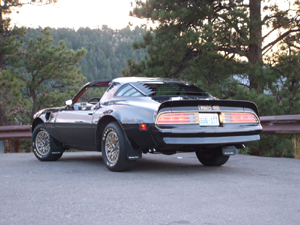 05-20-2008 Welcome new club member David Diamond from Minneapolis, Minnesota and his 1977 Bandit Trans Am!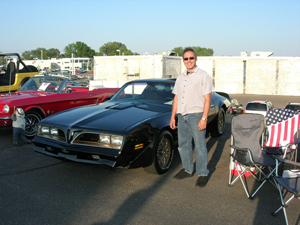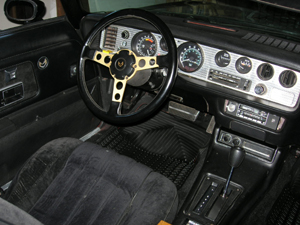 05-17-2008 The 76 Bandit Trans Am shirt arrived in the mail today, and it's great! It's so hard to find a 76 on any kind of shirt. The company is working on the rest of our models, so everyone should be able to order a shirt with their year model, and the town or city they live in on the bottom. Here's mine - George (Click on the pictures for a bigger ones)
05-11-2008 Welcome new club member Chris Jackson from Franktown North, Carolina and his 81 Bandit that he is restoring at an amazing pace! Chris has a great story on his member page, about how this car came back to him after 17 years. While he was searching for this 81, he came across a 76 that made for a great photo op!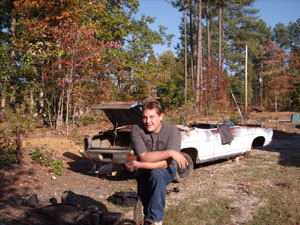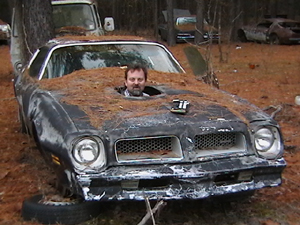 05-10-2008 Welcome new club member Steve Thompson from Colorado Springs, Colorado and his two Bandit Trans Am's! Steve has a 77 and a 78 that has made the cover of the Eagle, and been in his works newsletter. Steve was the only one from Colorado to make the Bandit Run last year. He also makes and sells the leather Trans Am jacket he is wearing in the picture below.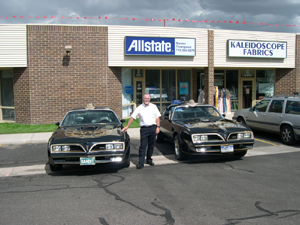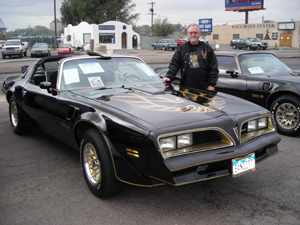 05-09-2008 Check out this article about Ken Roth entitled "Roth has a real thing for Trans Am" There is a nice plug in there about the Bandit Club - Thanks Ken!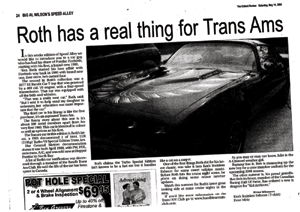 05-08-2008 Jorge Cruz found this cool sign in his travels on I-78, at exit 46 just before Allentown, Pennsylvania going East ! Click on the image for a larger view.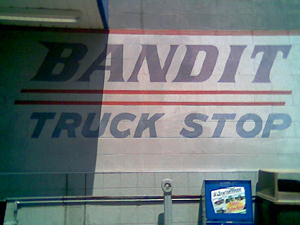 04-27-2008 This very cool Bandit Funny Car design was shown to me by club member Frank Johengen of www.tachrev.com who found it in Performance Years forum. Click on the image for a larger desktop size view.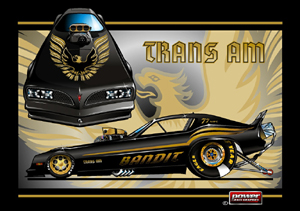 04-27-2008 The Bandit Run 2008 is right around the corner! Here is a little reminder from last year, courtesy of the New York Times, of what to expect!

New York Times Sunday Paper - May 27th, 2007

New York Times Multimedia - May 27th, 2007
04-27-2008 Check out the latest Speed Demon newsletter from Pat Smith called PHS Decoding Your Trans Am.
04-26-2008 Welcome new club member George Kehler from Johnson City, Tennessee, and his beautiful 1979 Bandit Trans Am restored by www.fbodywarehouse.com!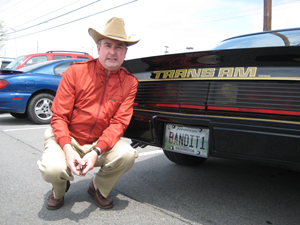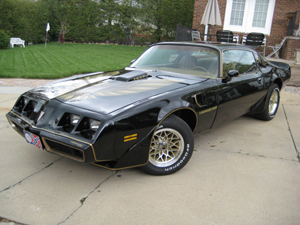 04-22-2008 A big thank you to club member Trevor Unger for his generous donation to the Club! How's that resto coming along Trevor???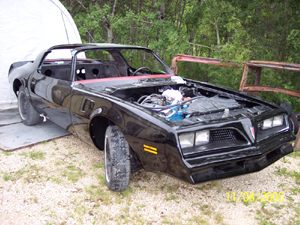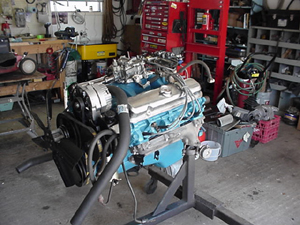 04-16-2008 Welcome back club member Ken Roth. He just bought a restored 1980 Turbo Bandit from Club member Pat Smith! Ken sold his 77 Bandit in 2006.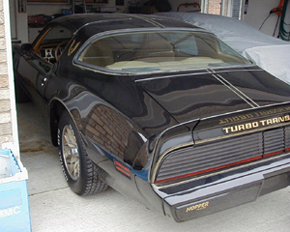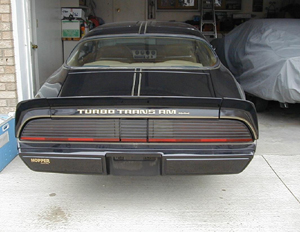 04-14-2008 A hot new 77 Bandit Tee Shirt from Michael MacDonald, the man that draws for Hot Rod and Custom Cars shirts. Go to his website at www.themastersgarage.com They can put anything you want on the shirt, as you can see from the proof they just sent me. (Yes, I'm getting one, are you kidding, these are cool!)



04-03-2008 Brandon Atkins, "Brandon J", has finished the frame off restoration on his 76, 50th Anniversary, Bandit Trans Am! Check his member page for the list of hot mods he did on the car, and the gallery for more pictures! Great job Brandon J!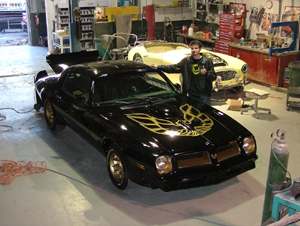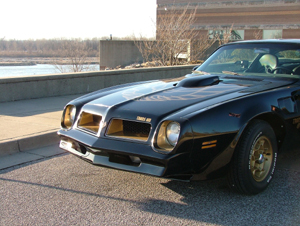 02-10-2008 Welcome new club member Mike Aitken from Murray, Utah, and his 1979 Bandit Trans Am!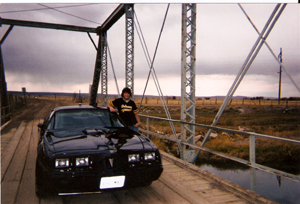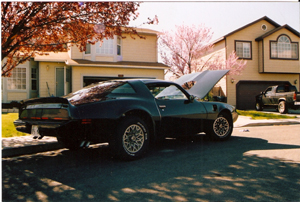 01-28-2008 1980 Bandit Trans Am sells for $63,000.00 at Barrett Jackson Auction and raises the bar for future sales of our cars!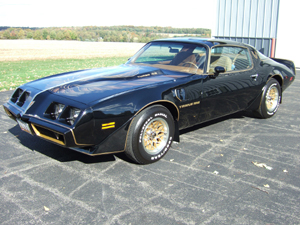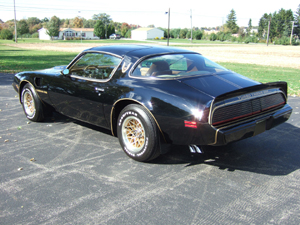 To view the previous years announcements click on these links: Announcements from 2004-2005 2005-2006 2007 2008 2009 2010 2011 2012 2013